Amazon unveils Fire TV Stick 4K with Alexa Voice Remote, Dolby Vision, and HDR10+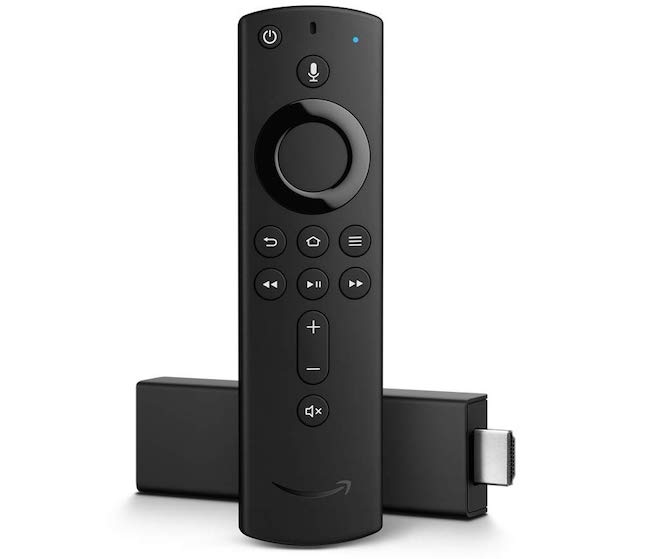 Traditional cable TV providers should be very worried. These days, it is easier than ever to cut the cord. Thanks to streaming media, a small box, dongle, or stick can deliver high-quality movies, TV, and music over the internet. Using myself as an example, I leverage YouTube TV, Apple Music, Amazon Prime Video, and Netflix for all of media needs. The local TV provider no longer gets my money -- except as my ISP, that is.
Believe it or not, 4K content is becoming more and more common, and lately, 4K streaming devices have become very affordable. Last month, for instance, Roku unveiled new 4K devices starting at just $39.99 -- $10 more if you want the voice remote. Not wanting to be left out, today, Amazon unveils the Fire TV Stick 4K and it looks like an insane value. Not only does it come with an all-new Alexa Voice Remote, but it features Dolby Vision, Dolby Atmos, and HDR10+ too -- all at a rock-bottom price.
ALSO READ: Philips Momentum 43-inch 4K HDR1000-certified Quantum Dot Monitor finally available for purchase
"Over 80 percent more powerful than the best-selling Fire TV Stick, Fire TV Stick 4K features a new quad core, 1.7GHz processor, delivering a fast streaming experience, quicker load times, and brilliant picture quality. Plus, Fire TV Stick 4K gives you access to the vast catalog of content currently available on Fire TV including thousands of 4K Ultra HD, Dolby Vision, and HDR10+ titles," says Amazon.
ALSO READ: Roku unveils affordable Premiere and Premiere+ 4K streaming media boxes
The online book-seller further says, "Combining Bluetooth, multidirectional infrared technology, and powered by our cloud-based service, the all-new Alexa Voice Remote allows you to power on your compatible TV and AV equipment, switch inputs, or tune to a channel on your cable box—all with a single remote. Plus, the all-new Alexa Voice Remote gives you even more control with dedicated power, volume, and mute buttons, along with the ability to use voice commands to find and control content."

Marc Whitten, Vice President, Amazon Fire TV shares the following statement.
We've listened to our customers and pushed to deliver the complete 4K solution they are looking for, all within a compact stick form factor. The team invented an entirely new antenna technology and combined that with a powerful 802.11ac Wi-Fi chip that optimizes for the best possible 4K UHD streaming experience, even in congested network environments. Our new quad-core processor delivers a fast and fluid experience and support for Dolby Vision and HDR10+ provides an amazing picture. Plus, the all-new Alexa Voice Remote lets you control your complete entertainment experience and use your voice to quickly find the content you want. Just say, "Find 4K movies."
The new Alexa Voice Remote looks great -- I appreciate its use of buttons and analog directional pad. My Apple TV remote is a chore to use with its finicky trackpad. My biggest gripe about Apple's remote is lack of a mute button -- something Amazon wisely has included here. Ultimately, Alexa Voice Remote looks like a delight.
While the Amazon Fire TV Stick 4K won't be available until Halloween Day (October 31), you can pre-order immediately [amazon_textlink asin='B079QHML21' text='here' template='ProductLink' store='betanews02-20' marketplace='US' link_id='8cf93ab1-c768-11e8-882a-eb7f2cfd9212'] now for a mere $49.99. Amazon will also be selling the Alexa Voice Remote on its own for $29.99 -- you can pre-order it [amazon_textlink asin='B07B6L2QCF' text='here' template='ProductLink' store='betanews02-20' marketplace='US' link_id='52e06b0c-c76a-11e8-b708-cf3a2cbf1493'].
Before you buy it, however, you should make sure it will meet your needs. While it has very capable hardware, Amazon and Google are still at odds -- there is no YouTube app to be found. Yes, you can watch YouTube with the Firefox web browser, but come on, that's not ideal. YouTube TV is also absent, but at least other online TV services like PlayStation Vue, and Sling TV can be used.
Sadly for me, this makes it a non-starter. Maybe Google is to blame for this debacle, but quite frankly, I don't care -- I am not getting involved in the politics. I just need my apps and services to work -- I'm a YouTube addict. With that said, if Google apps and services are not important to you, Amazon Fire TV Stick 4K looks like a great device at a very affordable price.