Samsung unveils its foldable smartphone -- behold the Infinity Flex Display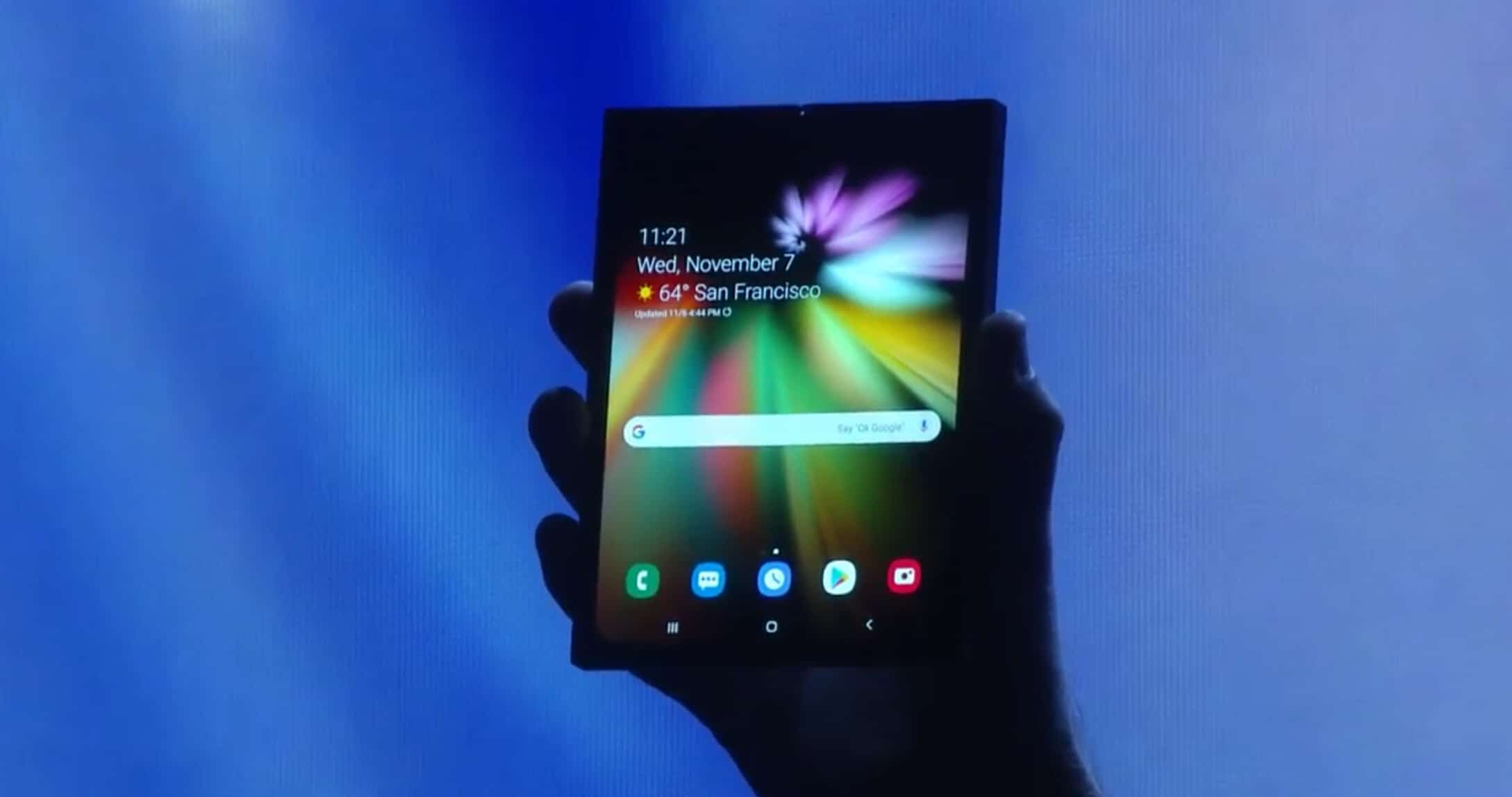 The concept of a foldable phone has been around for a while now. Indeed, Microsoft's oft-rumored Surface Phone was expected to offer a foldable display that looked like a tablet when opened up.
Samsung has been teasing us with its own plans for a foldable phone for weeks now, and today at the Samsung Developer Conference 2018 it showed off a prototype which folds out to form a tablet, and back again to become a slightly fat phone.
Samsung is calling this technology the Infinity Flex Display and says it will be able to start mass production in a "matter of months" but isn't going into any more details about the actual phone itself.
In a new infographic, the South Korean tech giant does say:
Building on our past display innovations, we created a new form factor that can seamlessly unfold from a pocket sized smartphone into a 7.3" display. Since glass is not pliable, we developed a new material for the cover window that's flexible and durable. And to ensure the reliability of the display, we found a unique adhesive that enhances the display's elasticity and keeps its strength even when it's folded and unfolded over and over again.
Samsung also says that you'll be able to simultaneously use up to three active apps on the larger display.
Are you excited about the concept of a foldable phone? Let me know in the comments below.