Android file manager Files Go becomes Files by Google and undergoes a redesign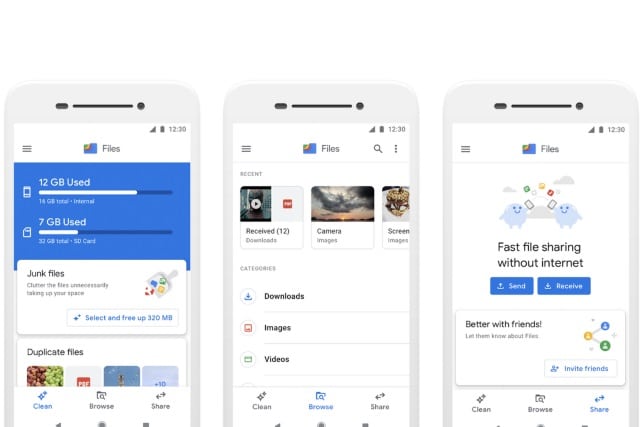 It's less than a year since Google launched Files Go, its first attempt at a file manager app for Android. The primary aim of the app is to help users to free up space on their phones, and today Google announces that it not only has a new name, but also a new look.
Files Go has been rebranded Files by Google, and the updated version of the app is starting to roll out now.
See also:
Despite the fact Files Go was only released last December, Google says that it has already managed to amass over 30 million monthly users. Now, in keeping with its view of the future for the Next Billion Users (Google's capitalization), the app has a new UI as well as a new name. As well as more closely resembling other Google apps, the redesigned Files by Google has a look that is cleaner and more modern.
Writing about the change in a blog post, Google says:
Today, we're rebranding the app to Files by Google. We've also redesigned the user experience to make sure that the content of your mobile phone is the focus when you use the app, all while keeping the same functions and playfulness that people love. When you clear out files you no longer need, we now celebrate how much you saved by telling you what you've freed up room for -- whether it's enough to take a few more selfies, or to download a whole movie!
If you don't already have the app, you can download Files by Google free of charge from the Play Store.