Privacy-focused search engine Startpage.com relaunches with new look, faster speeds and Anonymous View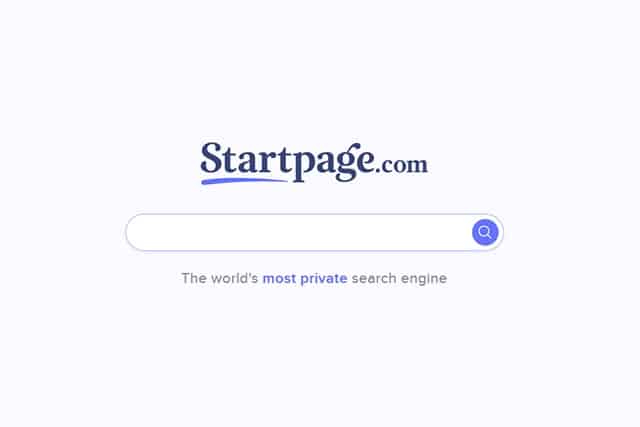 Startpage.com is a privacy-focused alternative to the likes of Google (although the search results are provided by Google -- minus all the ads and stripped of tracking), and the search engine has just relaunched with a new look and new features. The visual changes will be apparent to anyone who has used the site before, but for anyone who is concerned about their online privacy, it is new options such as Anonymous View that will be of greater interest.
This new feature makes it possible to visit websites completely privately, essentially using Startpage.com as a proxy. Importantly, this extra level of privacy and protection does not come at the expense of speed, meaning you can browse the web anonymously without compromise.
Head over to the Startpage.com, and you'll immediately notice a new look -- one that appears to have taken design cues from previous incarnations of The Guardian. Delve into Settings, and you'll find that there are no fewer than five themes to choose from at the moment including the near-compulsory Dark mode.
But Anonymous Mode is by far the most important element of Startpage.com's relaunch. While search results are provided by Google, Startpage.com offers a protective barrier from the search giant's intrusiveness:
Clicking search results means leaving the protection of Startpage.com. This could lead to a barrage of cookies being installed on your device. That's why we developed the "Anonymous View" feature. With "Anonymous View" you can visit search results in full privacy, and keep on browsing: They'll never know you were there. You'll find the feature next to every search result.
When you visit a site in this way, you'll know that Anonymous View is active as the page will load with a blue border. You can easily switch back to viewing a page normally by clicking the "Visit original website" link that appears to the bottom right.
You don't need any extra software to take advantage of Startpage.com's privacy features, and there's no complicated setup process -- there's no setup process involved at all. Just visit Startpage.com, and start searching and browsing the internet in complete privacy.