Cyber Monday deal: Get Hulu for less than a dollar per month!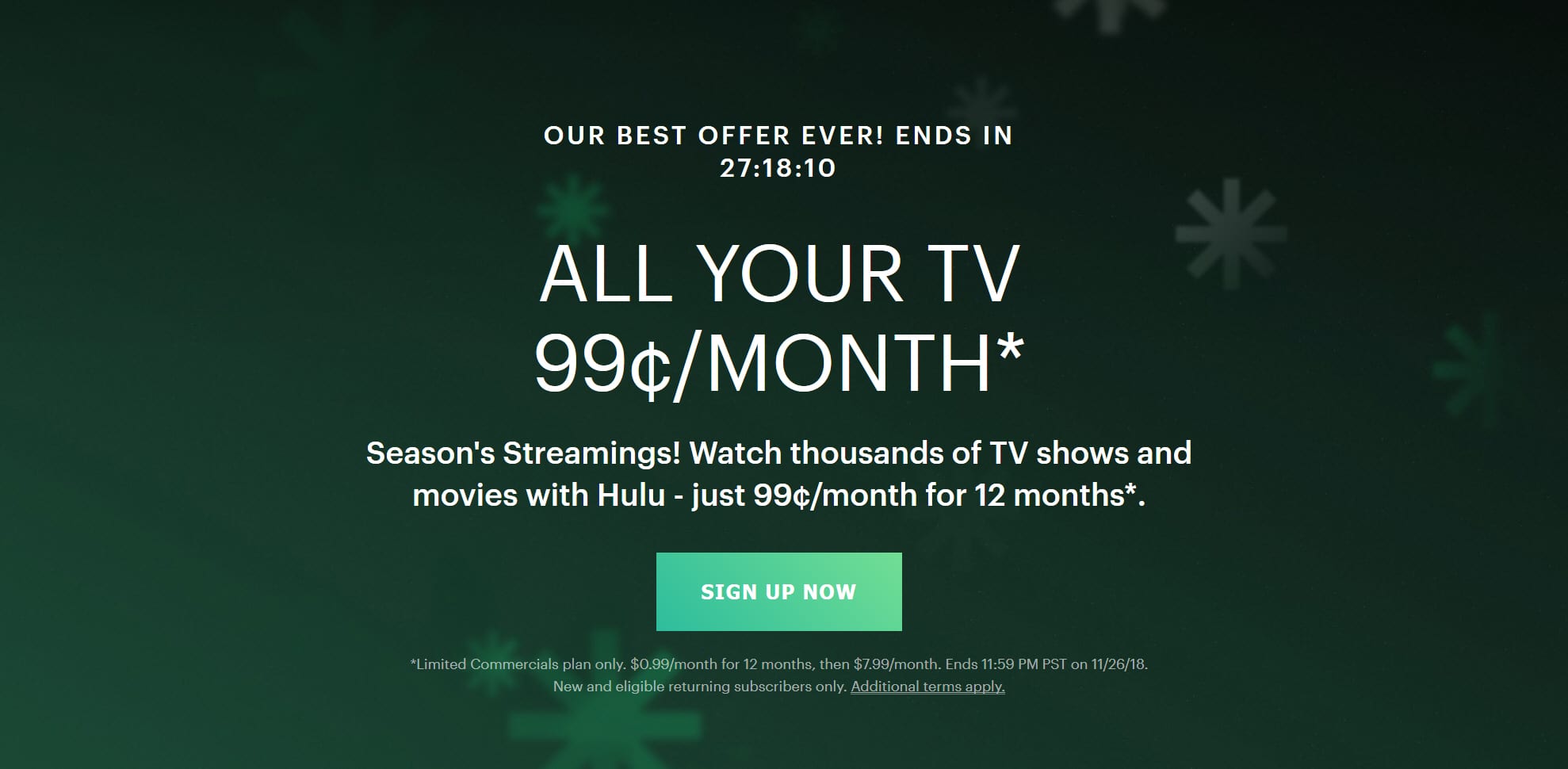 Tomorrow is Cyber Monday, a modern addition to the holiday shopping season that originated from people returning to work after the long holiday weekend and, with access to a PC and fast internet, doing some shopping on the company's time
The day has grown into a phenomenon and is expected to outperform Black Friday in 2018, with predictions ranging in the neighborhood of $7 billion in sales.
Quite a few companies, such as Amazon, have begun the deals early. Not to be outdone, Hulu has followed suit. The company is issuing new limited commercials plans for just $0.99 per month. After the 12 months you'll return to the basic $7.99 per month rate.
There's a caveat here -- if you are already a Hulu member then you aren't eligible for this deal. However, if you were a Hulu subscriber but cancelled over a year ago, then you can make use of this chance to sign up again.
With this deal, any shows, movies and the like will not disappear when your 12 months are up and you won't lose any of your content.
So, head over to Hulu here and sign up if you aren't already using it.