Google Translate aims to reduce gender bias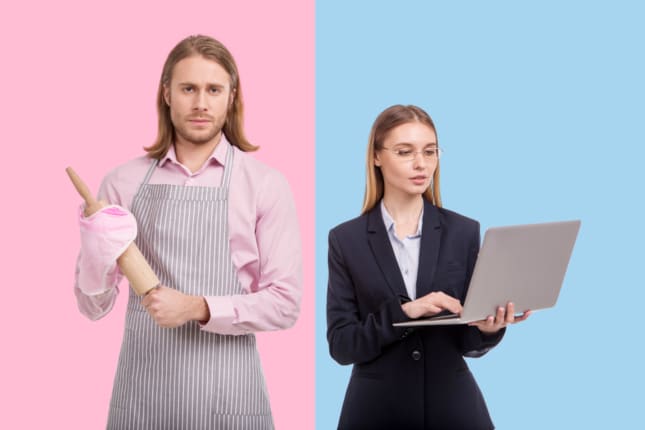 Gender and sex are two different things -- the latter is biological, while the former is a social construction. For much of humanity, the two have been linked, but in recent years, some of our minds have evolved to think outside this box. Sure, there are still ignorant people that feel gender and their stereotypical roles should be cemented into society, but the truth is, women are doing jobs that men have historically done, and vice versa. And doing them well, I must add. For instance, a woman can be a soldier, while a man can be a nurse -- it is wonderful.
Unfortunately, major languages were formed during the ages of gender ignorance, causing some words to unnecessarily have masculine and feminine versions. For instance, in English, a man is a hero while a woman is a heroine. This is problematic with translation services, as gender bias in machine learning can influence the end results. Google is not satisfied with that, so today, it announces its Translate service will be offering multiple translation results when they can vary by gender. The user can then select the appropriate one.
ALSO READ: Google Translate on the web gets improved looks and functionality
"Google Translate learns from hundreds of millions of already-translated examples from the web. Historically, it has provided only one translation for a query, even if the translation could have either a feminine or masculine form. So when the model produced one translation, it inadvertently replicated gender biases that already existed. For example: it would skew masculine for words like 'strong' or 'doctor,' and feminine for other words, like 'nurse' or 'beautiful'," says James Kuczmarski, Product Manager, Google
ALSO READ: Google Santa Tracker gets even better for Christmas 2018
Kuczmarski further says, "Now you'll get both a feminine and masculine translation for a single word -- like 'surgeon' -- when translating from English into French, Italian, Portuguese or Spanish. You'll also get both translations when translating phrases and sentences from Turkish to English. For example, if you type 'o bir doktor' in Turkish, you'll now get 'she is a doctor' and 'he is a doctor' as the gender-specific translations."
Regardless of your feelings about gender and associated roles, it cannot be denied that reducing bias is a positive. Look, the search giant is merely giving more possible results, which will arguably make translations more accurate by allowing the user to decide the gender of the words.
What do you think of Google's initiative to reduce gender bias? Please tell me in the comments below.
Photo Credit: YAKOBCHUK VIACHESLAV/Shutterstock