Google unveils 2018 top global search trends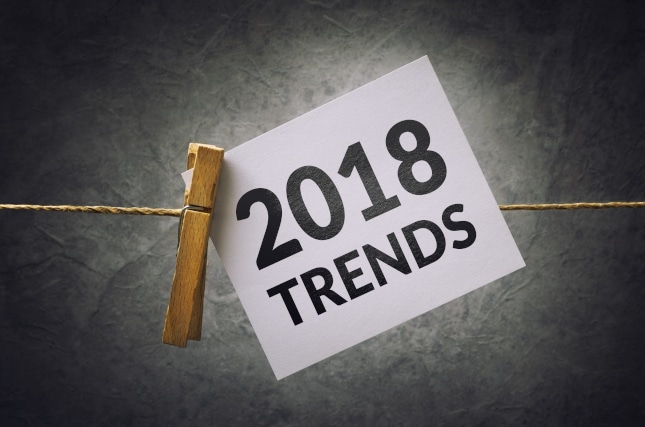 2018 has been quite the wild ride, and it isn't even over yet! Sure, there has been a lot of negativity in the news, but let us not forget -- there are many positive things happening too that simply don't get reported. The world isn't all bad.
With Google being the most popular search engine on Earth, it has the ability to offer great insight into the interests of people all over the world. Today, the search giant reveals its 2018 top global search trends.
"Every day, people turn to Search to explore the world of information on the web. They come looking for everything from news and helpful how-tos to song lyrics and easy dinner recipes. As each year closes, Google Trends data reflects not only these everyday queries, but also the moments, people, ideas, and questions that made that trip around the sun so unique. During a year of highs and lows, the Year in Search highlights all the ways people continued to search for 'good' -- and this year, it was more than ever," says Simon Rogers Data Editor, Google News Lab.
ALSO READ: Google Translate aims to reduce gender bias
Rogers also says, "2018 saw a number of major elections around the world -- in the U.S. the top searched 'how to' question was 'how to register to vote.' In a year when we said goodbye to many cultural icons, like Anthony Bourdain and Aretha Franklin, people searched for how they, too, could influence the next generation, asking 'how to be a good role model.' And when first responders rescued a team of soccer players from a cave in Thailand, the world was inspired -- searches for 'scuba diving lessons near me' increased by 110 percent that week"
Google shares the top search trends below. They are listed in "Top 10" format by category.
Overall
World Cup
Avicii
Mac Miller
Stan Lee
Black Panther
Meghan Markle
Anthony Bourdain
XXXTentacion
Stephen Hawking
Kate Spade
News
World Cup
Hurricane Florence
Mega Millions Result
Royal Wedding
Election Results
Hurricane Michael
Kavanaugh Confirmation
Florida Shooting
Greve dos caminhoneiros
Government Shutdown
People
Meghan Markle
Demi Lovato
Sylvester Stallone
Logan Paul
Khloe Kardashian
Jair Bolsonaro
Brett Kavanaugh
Hailey Baldwin
Stormy Daniels
Cardi B
Movies
Black Panther
Deadpool 2
Venom
Avengers: Infinity War
Bohemian Rhapsody
A Star Is Born
Incredibles 2
The Nun
A Quiet Place
Jurassic World: Fallen Kingdom
Musicians and Bands
Demi Lovato
Cardi B
Daniel Küblböck
Travis Scott
Rick Ross
6ix9ine
山口 達也
Childish Gambino
吉澤 ひとみ
Nick Jonas
Athletes
Tristan Thompson
Alexis Sánchez
Lindsey Vonn
Shaun White
Khabib Nurmagomedov
Kawhi Leonard
Naomi Osaka
Philippe Coutinho
Conor McGregor
Harry Kane
TV Shows
延禧攻略
Altered Carbon
บุพเพสันนิวาส
मोटू पतलू
Roseanne
The Haunting of Hill House
Lost in Space
Grande Fratello
Segundo Sol
Bodyguard
Loss (Celebrities that died)
Avicii
Mac Miller
Stan Lee
Anthony Bourdain
XXXTentacion
Stephen Hawking
Kate Spade
Aretha Franklin
Sridevi
Burt Reynolds
Are you surprised by any of the trends? Please tell me which in the comments below.
Photo Credit: Natasa Adzic/Shutterstock