DuckDuckGo reminds ignorant users that many websites ignore browsers' Do Not Track privacy requests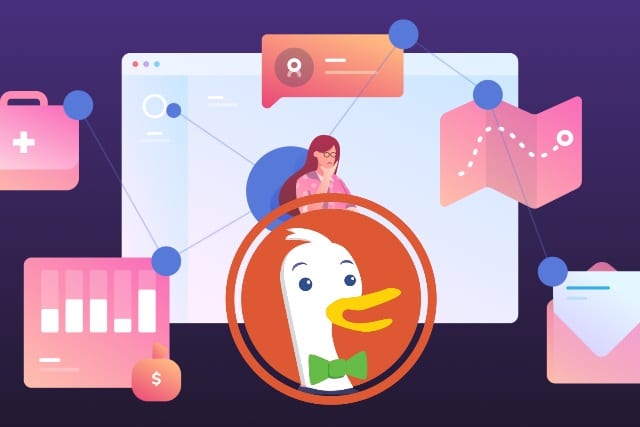 In an increasingly-connected world where data is collected and shared, privacy has become ever-more important to people. If you are of that mind, you may have enabled the Do Not Track (DNT) setting in your web browser in the hope that it will stop the websites you visit from tracking your online activities. Bad news: it probably makes no difference whatsoever.
This might be something you knew already, but research by privacy-focused search engine DuckDuckGo -- which famously does respect DNT requests -- found than more than three-quarters of people were not aware of that that many sites ignore DNT settings.
See also:
DuckDuckGo points out that sites are not technically doing anything wrong in choosing not to take any notice of DNT requests. That's because the "Do Not Track setting is only a voluntary signal sent to websites, which websites don't have to respect".
The research found that nearly a quarter of people have DNT enabled in their web browser, but an alarming proportion were unaware that it could be making no difference to privacy at all. As DuckDuckGo puts it:
It can be alarming to realize that Do Not Track is about as foolproof as putting a sign on your front lawn that says "Please, don't look into my house" while all of your blinds remain open. In fact, most major tech companies, including Google, Facebook, and Twitter, do not respect the Do Not Track setting when you visit and use their sites -- a fact of which 77.3 percent (±3.6) of US adults overall weren't aware.
The company points out that the confusion is understandable given the name assigned to the setting. "There is simply a huge discrepancy between the name of the setting and what it actually does. It's inherently misleading".
DuckDuckGo's search reveals that "in shocking news, when people say they don't want to be tracked, they really don't want to be tracked":
When educated about the true function and limitation of the DNT setting, 75.5 percent (±3.8) of US adults say it's "important" or "very important" that these companies "respect the Do Not Track signal when it is enabled".
A majority of people surveyed (almost 72 percent) were found to be in favor of regulation requiring DNT settings to be respected.
DuckDuckGo concludes the presentation of its finding by making a similar call:
We agree and hope that governments will focus this year on efforts to enforce adherence to the Do Not Track setting when users enable it. As we've seen here and in our private browsing research, many people seek the most readily available (though often, unfortunately, ineffective) methods to protect their privacy.

Just like Private Browsing (a.k.a. "Incognito") Mode, the "Do Not Track" setting is an easily-discoverable option in most browsers, but it fails to effectively educate users on what exactly it does (or doesn't do), and falls well short of the privacy benefit users expect from it. Until such time that the Do Not Track setting lives up to its name, you can reclaim your privacy and block trackers right now by using the DuckDuckGo browser extension and mobile app.