System76 'Darter Pro' laptop finally here -- support the Linux community and buy it!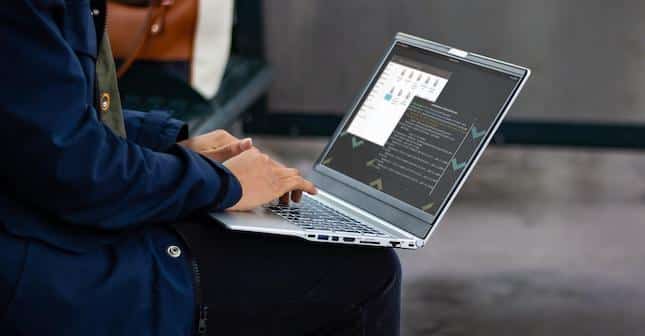 At the end of last month, BetaNews shared with you that System76 was preparing to release a refreshed version of its Darter Pro laptop. This computer features a large 15.6-inch display and a rather thin and light body. There are many useful ports too, such as USB-C/Thunderbolt 3, USB-A, gigabit Ethernet, an SD Card slot, and both HDMI and DisplayPort for video. If you are a Linux user, the new Darter Pro really looks like a home run. System76 even managed to fit a number pad on the right side of the keyboard -- a much desired feature for many consumers.
We reported that the laptop would become available for purchase on February 5, and thankfully, that proved to be correct. Yes, dear Linux users, you can finally buy the new Darter Pro. Pricing is very competitive, starting at just $999!  Best of all, by purchasing a System76 computer, you are supporting a longtime contributor to the Linux community.
What does a dollar shy of a thousand get you? A pretty decent configuration. The base model comes with a very capable 8th generation quad-core 3.9 GHz Intel Core i5 processor (8265U). RAM is "just" 8GB DDR4, which should be plenty for general computer use, but professionals will probably want to bump that up. There is only room for one storage drive, and by default, you get an M.2 SATA 120GB model.
ALSO READ: System76 Thelio computer is open source, Linux-powered, and made in the USA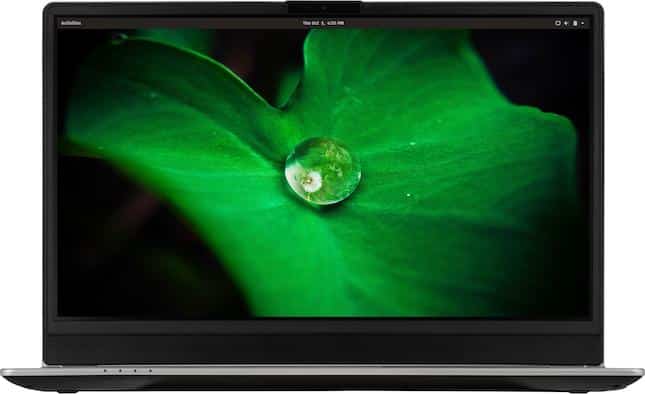 If you want to increase the specs, you can swap the 8th Gen Core i5 for a 4.6GHz Core i7 (8565U) -- also a quad-core. RAM can be double to 16GB or quadrupled to 32GB. For storage, you have many SSD options, with capacity up to 2TB NVMe or 1TB SATA. If you were to choose the absolute top specs, you would be looking at a price of $2,192 -- not crazy for an 8th Gen i7, 32GB RAM, and a 2TB NVMe SSD.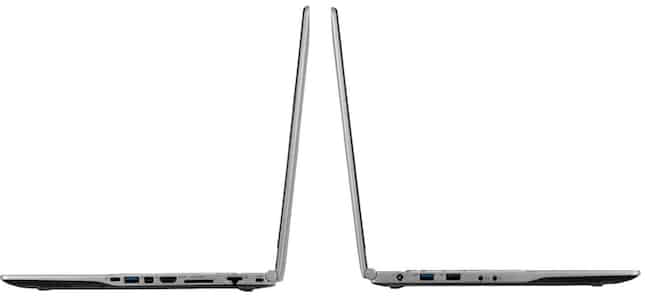 Most consumers won't need to max out the specs, however, so if you do want to bump it up just a bit, I would recommend sticking with the Core i5, but upgrading to 16GB of RAM and the 500GB NVMe storage drive. The price with those options? $1,293 -- totally affordable. Of course, you should ultimately choose the configuration that best meets your needs. For all configurations, you must choose between Ubuntu and the Ubuntu-based Pop!_OS -- I suggest the latter.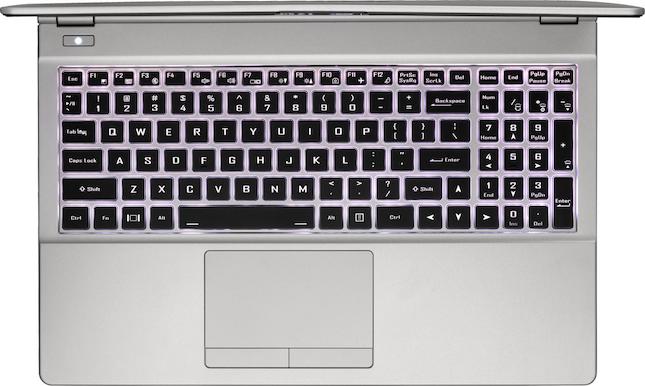 You can see a full list of specifications below.
Operating System
Pop!_OS 18.04 LTS (64-bit), Pop!_OS 18.10 (64-bit), or Ubuntu 18.04 LTS (64-bit)
Processors
8th Gen Intel Core i5-8265U: 1.6 up to 3.90 GHz - 6MB Cache – 4 Cores – 8 Threads

8th Gen Intel Core i7-8565U: 1.8 up to 4.60 GHz - 8MB Cache – 4 Cores – 8 Threads

Display
15.6-inch 1920x1080 Matte IPS
Graphics
Intel UHD Graphics 620
Memory
Up to 32GB Dual Channel DDR4 @ 2400 MHz
Storage
M.2 SATA or PCIe NVMe SSD. Up to 2TB total
Expansion
USB 3.1 Type-C with Thunderbolt 3, 2 × USB 3.0 Type-A, 1 x USB 2.0, SD Card Reader
Input
Multitouch Touchpad, Multi-Color Backlit Chicklet Keyboard
Networking
Gigabit Ethernet, Intel Wireless-AC, Bluetooth
Video Ports
HDMI, MiniDP
Audio
Stereo Speakers, Mic, Headphone Jack, Mic Jack, 5.1 channel (HDMI)
Camera
720p HD Webcam
Security
Disabled ME, Kensington Lock
Battery
Li-Ion - 54.5 Wh
Charger
65 W, AC-in 100–240 V, 50–60 Hz
Dimensions
Height × Width × Depth

0.78″ × 14.19″ × 9.63″ (19.8 × 360.4 × 244.6mm)

Weight
3.6 lbs (1.6 kg)

Base weight. Varies on configuration.
Want to configure and buy your own System76 "Darter Pro?" You can do so easily here. If you do purchase one, please head to the comments below and tell me which options you chose.