The changing enterprise mobile threat landscape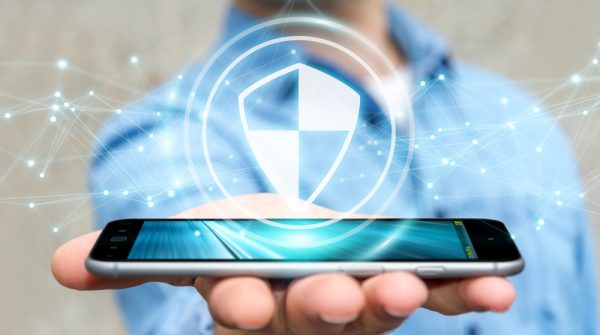 As enterprises continue the shift towards mobile devices there's concern that the risks could begin to outweigh the benefits.
Mobile security specialist Wandera has released a new report on the mobile threat landscape which looks at the risks faced by enterprise mobile users.
Among some worrying findings are that 77 percent of users had some form of PII leaked in 2018, with 70 percent of Wi-Fi sessions conducted over an unencrypted connection. In addition 43 percent of companies have at least one mobile device among their employees with no lock screen.
Phishing remains the biggest threat and 57 percent of all enterprises have experienced a mobile phishing incident. Bigger enterprises are more at risk, once an organization exceeds 1,000 employees, the likelihood of a phishing incident reaches 85 percent and continues to increase exponentially as the employee count climbs. What's also interesting is that 83 percent of mobile phishing attacks occur outside of email. Less scrutinized channels like SMS, iMessage, Facebook Messenger and WhatsApp are used to distribute phishing links. 90 percent of data breaches start with a phishing attack.
While malware is a major worry for mobile users it's actually much less of a threat than you might think. Only 13 percent of organizations have experienced a malware incident on a mobile device. Mobile users are 18 times more likely to click on a phishing link than they are to encounter malware.
Cryptojacking is another area of concern as it can be highly disruptive to a device, causing the battery to drain faster and the device to overheat, slowing down the processor and making it impossible for the user to complete simple, everyday. According to the report one in four organizations have encountered cryptojacking attacks.
The risk from unsecured Wi-Fi remains high too, with mobile devices making an average of 12 Wi-Fi connections per day and the ratio of Wi-Fi to cellular data running at 3:1.
It's important for organizations to protect their mobile devices, but the report's authors note, "There are a number of steps you can take to protect your mobile estate from the wide range of threats and risks mentioned so far; however, there are several challenges that stand in the way. For example, educating your workforce -- there may be reluctance to install security on mobile devices if it's not understood how much of a risk unsecured devices could be. Another challenge is ensuring your employees' privacy -- they are even less likely to want the protection on their devices if they believe their privacy is compromised -- especially if your company employs a BYOD policy."
You can find out more about the results and about protecting your mobile assets on the Wandera website.
Image credit: sdecoret/depositphotos.com