Battle of the foldable phones: Samsung Galaxy Fold vs Huawei Mate X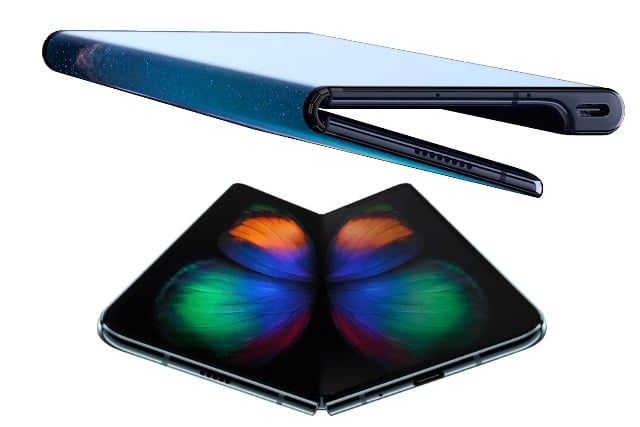 The age of the folding phone is upon us. Gone are the days of prototypes -- now we have hardware we can actually buy... or at least will be able to very soon indeed. Both Samsung and Huawei have unveiled foldables in recent days, but how do they stack up?
The two companies have taken different approaches with the Galaxy Fold and the Mate X when it comes to the hinging, but there are also specs to consider -- and, of course, price. So how do the two flagship foldables compare?
See also:
As this is new technology, a foldable handset comes with a hefty price tag attached. The Galaxy Fold has a starting price of $1,980 -- and it's important to remember that this is the starting price for the cheapest model -- while the Mate X will set you back an eye-watering $2,600. Assuming the initial financial outlay doesn't put you off, you'll need to make a decision between the two phones.
Perhaps the most notable difference between the two handsets is the way they unfold. Samsung's Galaxy Fold looks rather like two phones stuck together and it has a hinge system comparable to a Microsoft Surface Book; this means that at the hinge there is a slight gap between the two parts. When folded, there is a small 4.6-inch display with a resolution of 840 x 1960 and an aspect ratio of 21:9. Open up the device like a book, and a larger 7.3-inch Infinity Flex Dynamic AMOLED panel is revealed inside. This has a resolution of 1536 x 2152, and an aspect ratio of 4.2:3.
The Huawei Mate X works in the opposite way -- there is only one screen, and it wraps around the phone when it is folded mode. Before unfolding there is a 6.6 inche front screen with a resolution of 2480 x 1148, and a rear display measuring 6.38 inches with a resolution of 2480 x 892. Unfolded, there is an 8-inch display with a 2480 x 2200 resolution. It has been noted that when expanded into 8-inch tablet mode, the screen is completely flat, although there is a noticeable slight "wrinkle" in the display -- but it's possible that this may not be the case in units that ship to customers. Unlike the Galaxy Fold, the two panels of Mate X close flush with each other and it is just 11mm thick. The precise dimensions of the Galaxy Fold are not known yet, but it's safe to say that when folded it is thicker than the Mate X.
You can see how the Samsung Galaxy Fold looks in this video:
The cheapest Samsung Galaxy Fold will feature 12GB of RAM and 512GB of storage, but more capacious models will also be available. Further down the line, at an unknown date, Samsung says that a 5G version of the phone will be available as well. Huawei's Mate X, on the other hand, is a 5G handset from the word go. It will start with 8GB of RAM and 512GB of storage, and the inclusion of a memory card slot means this can be easily expanded.
Samsung has fitted out its first foldable with a 4,380mAh battery, while Huawei has packed in a 4,500mAh unit. The Mate X is powered by a Kirin 980 processor, and the Galaxy Fold is equipped with a similarly powered octa-core Qualcomm Snapdragon 855. While Samsung has opted to include a cut-out in the display of the Galaxy Fold to house the front-facing cameras and the rear-facer in the main body, Huawei has chosen to include these in a vertical bar that helps to free up the screen. Samsung has packed no fewer than six cameras into the Galaxy Fold: on the rear, a 16-megapixel ultra-wide-angle unit, a 12-megapixel wide-angle unit and a 12-megapixel telephoto unit. On the front, there are 10 megapixel and 8-megapixel cameras, and there's also a 10-megapixel selfie camera on the cover. Huawei has opted to include Leica-branded optics -- three cameras in all. There's a 16-megapixel ultra-wide-angle, 40-megapixel wide-angle, and an 8-megapixel telephoto camera.
Check out the Huawei Mate X in the following video:
Both phones are due for release in the coming months, with Huawei's pegged for the middle of the year and Samsung's earmarked for some time in Q2.