Microsoft releases Windows 10 19H1 Build 18348 to the Fast ring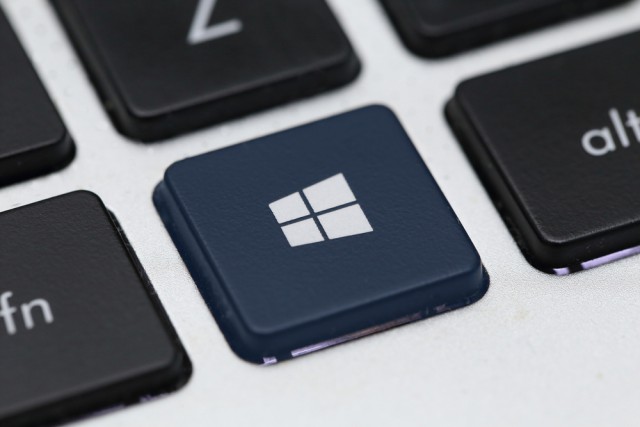 The idea behind the Windows Insider program is members get to test out preview versions of forthcoming Windows 10 builds.
However, quite how much actual testing can get done when the builds are rolling out thick and fast is a matter for debate. Windows 10 Build 18348 is the second 19H1 build to be rolled out this week, and the fourth build in total, when you factor in Slow and Skip Ahead releases. If it's Microsoft's aim to confuse people, the software giant is doing a bang up job here.
New to this build is the Emoji 12.0 update which was also included in 20H1 Build 18845 released yesterday.
Beyond that, there's just the usual raft of changes, improvements and fixes:
Made some adjustments to improve WIN+(period) reliability.
Fixed an issue that could result in the Start menu not launching if the GPO to turn off the all apps list in Start was enabled.
Fixed an issue where the default Microsoft Word web tile pinned to Start (in the case where Office wasn't installed) was unexpectedly launching Microsoft Edge in inPrivate mode.
Fixed an issue resulting in Microsoft Edge sometimes crashing when editing or tabbing through PDFs.
Made a change to improve cloud clipboard (if enabled) sync reliability.
Fixed an issue that could result in the lock screen unexpectedly not dismissing until Ctrl+Alt+Del was pressed.
Fixed an issue where if high contrast mode was enabled during Windows setup, that state wouldn't persist first logon.
Note: Microsoft is rolling back the new Settings header from 100 percent to 50 percent of Insiders on Home and non-domain joined Pro edition PCs. This is so we can have a side by side comparison to help evaluate quality in both on and off state.
Fixed an issue where Narrator continuous reading in Edge did not keep the text cursor at the position where reading was started from.
Fixed an issue where Narrator Scan mode down arrow navigation might get stuck when reading in Chrome.
In Windows Sandbox, Settings app no longer crashes when you navigate to the Narrator settings.
Known issues in this build include:
Launching games that use anti-cheat software may trigger a bugcheck (GSOD).
Creative X-Fi sound cards are not functioning properly.
Microsoft is continuing to investigate reported issues in the night light space.
Some Realtek SD card readers are not functioning properly.
Mouse pointer color might be incorrectly switched to white after signing out and signing back in.
If you use third party apps to adjust the color of your screen, Microsoft made a fix with this build to address feedback that certain apps were no longer working.
For display calibration scenarios, monitors may be missing in the built-in Color Management application. As a workaround, please use the Settings app to select color profile instead, under the Display Settings page.
Microsoft is investigating reports of the Chinese version of multiple games not working.
Microsoft is investigating an issue where region settings are being reset on upgrade for some Insiders.
Photo credit: charnsitr / Shutterstock