Microsoft releases Windows 10 20H1 Build 18845 to the Skip Ahead ring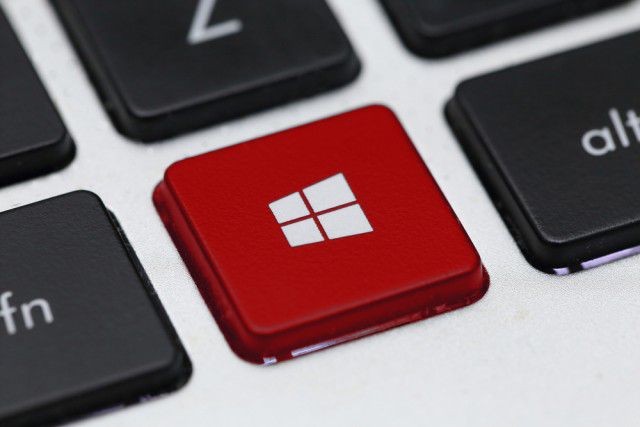 Being a Windows Insider can be very confusing these days. It used to be there was only one Windows 10 preview version to test -- the next feature update of the OS -- but now there are Skip Ahead flights rolling out which let users test versions of Windows 10 that won't see the light of day for another year. Crazy.
On Tuesday Microsoft released Windows 10 19H1 Build 18346 to the Fast ring, and today we get Windows 10 20H1 Build 18845 for Skip Ahead Insiders. To access this build you will need to have opted in to Skip Ahead. That branch is now closed, but it's still possible to get access should you wish to. Follow the instructions here.
Microsoft explains that the reason it's making builds from the 20H1 branch available now is that some of the things it's working on "require a longer lead time", which is fair enough (and ZDNet has more on that here), but I think most people who signed up to Skip Ahead were expecting to be testing builds from the 19H2 branch, and those aren't likely to be issued until after 19H1 gets released this spring. Perhaps we need a Skip Skip Ahead branch.
Anyway, I digress. The main change in this build is the addition of keywords assigned to new Emoji 12.0 content. I know. Exciting right?
Calm down at the back there.
SEE ALSO:
Most Windows 10 users still haven't installed the October 2018 Update
Forget Linux -- Here's how to install Windows 10 on Raspberry Pi 3
Beyond that, general changes, improvements, and fixes in this build include:
Fixed an issue which would cause the Bluetooth Hands-Free audio driver to hang.
Fixed an issue resulting in some Insiders not being able to access the Quests section of the Feedback Hub.
Fixed an issue resulting in a decrease in Start menu reliability in the previous flight.
Fixed an issue resulting in Microsoft Edge crashing on launch for some Insiders in the previous flight.
Made some small tweaks to make the help icons in File Explorer look a bit better when dark theme is enabled.
Fixed an issue where in certain languages if you pressed WIN+V before having opted into clipboard history the clipboard history UI would be truncated.
Fixed an issue with the new Adlam keyboard resulting in not being able to type certain common words.
Fixed an issue where, when typing Vietnamese, the touch keyboard was auto-capitalizing every word in certain apps.
Fixed an issue that could result in unexpected flickering if you used pen or touch in certain win32 apps to launch a second instance of the app when in tablet mode.
Fixed an issue that could result in DWM crashing after enabling high contrast.
Fixed an issue where, when friendly dates were enabled in File Explorer, in certain languages (such as Japanese and Chinese) Insiders would see the wrong day name displayed.
Fixed an issue resulting in an unexpected and non-functional Family Safety icon in the notification area of the taskbar.
Fixed an issue that could result in the taskbar search box text becoming black on a black background.
Fixed an issue where Start menu would crash when using Narrator to navigate pinned folders in Start.
There are of course known issues and these include:
Launching games that use anti-cheat software may trigger a bugcheck (GSOD).
While Microsoft has made some improvements to night light reliability in this flight, it is continuing to investigate reported issues in this space.
For display calibration scenarios, monitors may be missing in the built-in Color Management application. As a workaround, use the Settings app to select color profile instead, under the Display Settings page.
When performing Reset this PC and selecting Keep my files on a device that has Reserved Storage enabled, the user will need to initiate an extra reboot to ensure Reserved Storage is working again properly.
Some Realtek SD card readers are not functioning properly.
In Windows Sandbox, if you try to navigate to the Narrator settings, Settings app crashes.
Mouse pointer color might be incorrectly switched to white after signing out and signing back in.
Creative X-Fi sound cards are not functioning properly.
Photo credit: charnsitr / Shutterstock