AMD unveils second generation Ryzen PRO and Athlon PRO mobile processors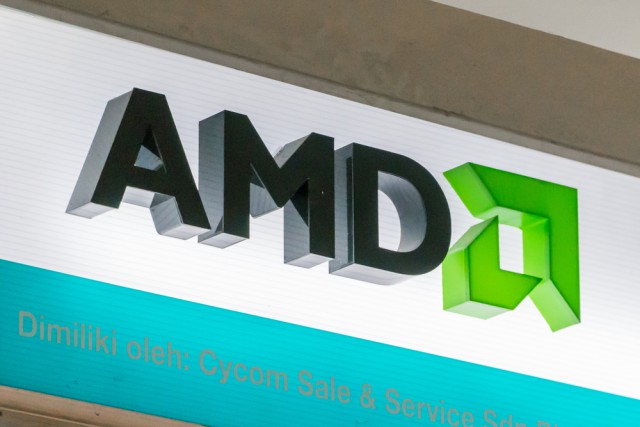 AMD has shown that slow and steady can truly win the race. It lagged Intel for a while, but these days, AMD seems to be the true innovator and pusher of boundaries. Its Ryzen and Ryzen Threadripper processors aren't just powerful, but affordable too. AMD chips are often a great value.
Today, AMD unveils its latest enterprise-focused mobile processors -- second generation Ryzen PRO and Athlon PRO. These 12mm chips have Vega graphics and are ready to power new business-class laptops from companies such as Lenovo and HP.
"Providing commercial notebook users with power-efficient performance, state-of-the-art security features, and commercial-grade reliability and manageability, these new processors enable global PC manufacturers to create a wide range of business systems, from premium professional notebooks to everyday productivity notebooks. Initial commercial systems from HP and Lenovo are expected this quarter with other OEMs and further platform updates anticipated later in 2019," says AMD.
ALSO READ: Acer unveils affordable 15.6-inch AMD-powered Chromebook 315 with Radeon graphics
Saeid Moshkelani, senior vice president and general manager, Client Compute, AMD explains, "Modern PC users expect the experience between professional and personal to be imperceptible, and business notebook users want to utilize the latest modern features including 3D modeling, video editing, multi-display setups while multitasking securely, to get more done. With AMD Ryzen PRO and Athlon PRO mobile processors, AMD delivers the right performance, features, and choice to OEMs and commercial users, combined with the productivity, protection, and professional features needed to ensure seamless deployment throughout an organization."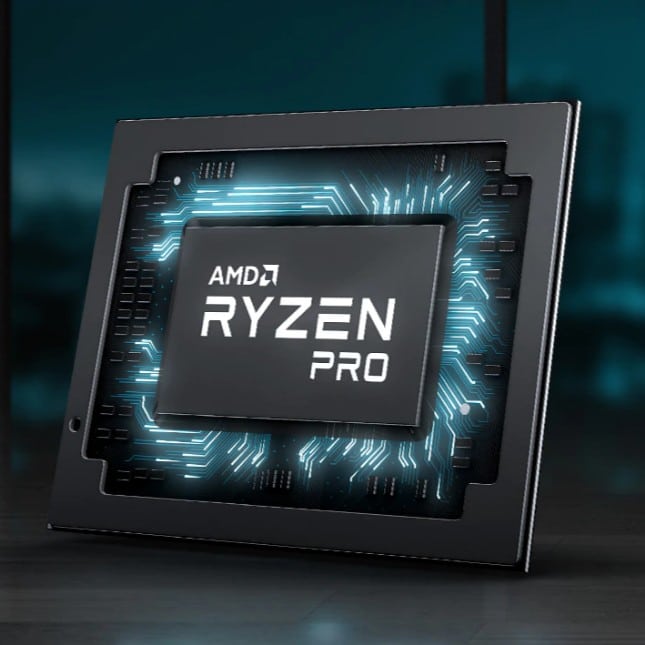 AMD shares detailed specifications below.
Product Model
Cores/
Threads
TDP
Boost/Base Freq.
Radeon Graphics
GPU Cores
Max GPU Freq.
L2+L3 Cache
AMD Ryzen 7 PRO 3700U
4C/8T
15W
4.0/2.3 GHz
Vega
10
1400 MHz
6MB
AMD Ryzen 5 PRO 3500U
4C/8T
15W
3.7/2.1 GHz
Vega
8
1200 MHz
6MB
AMD Ryzen 3 PRO 3300U
4C/4T
15W
3.5/2.1 GHz
Vega
6
1200 MHz
6MB
AMD Athlon PRO 300U
2C/4T
15W
3.3/2.4 GHz
Vega
3
1000 MHz
5MB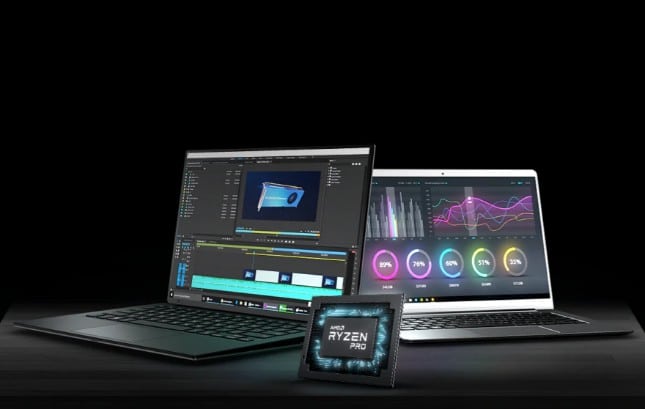 In addition, the CPU-maker provides the following benefits of these new chips.
Up to 12 hours of general office use or up to 10 hours of video playback
Up to 14 percent faster content creation and accelerated everyday office applications with integrated Radeon Vega graphics, from 3D modeling to video editing
Powerful security features on all Ryzen PRO processors with AMD's security co-processor built into the silicon
18-month of image stability, 24-month of processor availability, commercial grade quality, enterprise-class manageability, and 36-month limited warranty to system manufacturers.
Laptops (and potentially all-in-one workstations) powered by second generation Ryzen PRO and Athlon PRO mobile processors should be available for purchase later in Q2 2019.
Image credit: Faiz Zaki/Shutterstock