Data center and server room considerations: What you need to know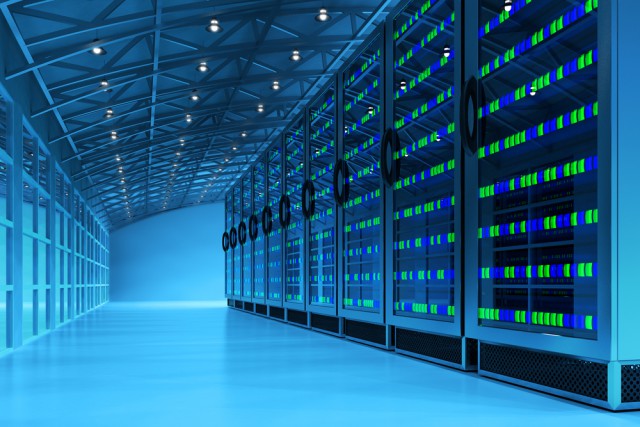 In the rapidly-evolving data-hungry IT environment, data center management is becoming increasingly intensive and complex. Team that with the constant pressure to control costs while increasing efficiency and capacity, data center traffic is projected to more than triple by 2020, driven primarily by our dependence to do business, communicate, and entertain over the Internet.
The immense amount of data needed to support these activities requires not only a growing number of data centers, but new kinds of data center builds, which also necessitates new ways to manage them. In addition, green initiatives driven by power concerns and the implications of size and scale, coupled with the adoption of new technologies, are creating a confluence of often conflicting forces that require new and innovative data center management solutions.
Data Center and Server Room Trends
Increasing Adoption of Over IP Solutions
Increased growth of colocation facilities is driving growth in the KVM/serial over IP category as enterprise users seek secure access to critical systems and real-time management over the net. For businesses that host their own data, or need to manage branch offices or industrial servers, scalable and secure enterprise class KVM/serial over IP solutions are increasingly attractive because remote access means fewer people in critical areas, minimizing both security concerns and the chance of accidents. The remote access provided by over IP solutions is also a driver in regions where manpower costs are high, talent is lacking, and in applications involving multiple remote sites or branch offices.
In terms of flexibility, over IP solutions are especially suitable for data center environments where different brands of servers are deployed. What's more, video resolutions provided by over IP solutions have improved immensely and most solutions are available with the quality of display and resolution requirements that today's corporations have come to expect.
Increasing Security Demand
Whether a large corporation is looking to host its own data at remote locations, or a smaller business is weighing data center provider options, security appears to be one of the first considerations. This becomes even more paramount for information storage in high-security industries such as government, finance and healthcare.
Data center security concerns are multi-layered. A facility's infrastructure and location aside, physical security issues are most often focused on access control systems and surveillance, with biometrics playing an increasingly important role in security protocols. Redundancy measures in a data center also amplify security by providing an extra layer of equipment, personnel, or storage in the event of a primary source failure. And right down to the switch/unit level, demand is increasing for data center equipment that incorporates powerful security features, such as internal and external authentication with security policies that permit user authorization to be tightly configured -- even down to a port-by-port basis.
As an advanced functionality in an increasingly data-heavy IT environment, security concerns are expected to become increasingly vital, so solutions with improved security will continue to drive refreshes of KVM switches and serial consoles in this sector.
Increasing Impact of the Internet of Things (IoT)
The IoT is already delivering on the promise of big data and impacting the data center industry by constantly streaming data to enterprises, governments, and other agencies all around the world. This comprises a massive amount of data to be processed and analyzed. What's more, there is a related and much larger movement towards an Industrial Internet of Things (IIoT), which instead of consumer devices, applies IoT concepts to sensors and chips in industrial systems and processes.
While environmental sensors for optimizing energy management have been a fixture in data centers for some time, both consumer IoT and industrial IoT solutions represent a challenge and an opportunity. As more enterprises look to gain a competitive edge from these advanced analytic processes applied to industrial entities, data centers will be forced to transform the way that information is managed. So, an appreciation of these ever-increasing IoT-related capacity concerns and security challenges is unquestionably an essential component of any consistent long-term data center management strategy.
Rise of High-Density Data Centers
Currently, most data centers are located in small and medium sized businesses, and about 10 percent of the server market is comprised of larger data centers owned by cloud providers. But that is set to change, and big data and higher-density builds are the future. By 2021, the acceleration of cloud adoption is expected to double the size of the data center industry. And with more data and more network equipment to be managed, this has implications for both the scale of data centers and the power required.
The shift towards constructing high-density data centers is an important one for many reasons. High-density builds require only half the physical space by increasing the number of servers that can be loaded into a rack. This is inherently more efficient, offers opportunities for improved power usage effectiveness, results in fewer cabinets to manage, and lowers capital and operational costs. High-density data centers are a considerable driver of unit and revenue growth in many IT applications, not only because they lead to additional data center build-outs, but also because they drive technological innovation in terms of performance and efficiency.
Increased Demand for Green Data Centers/Server Rooms
There are many advantages to incorporating green options for optimal data center operations, and accordingly, demand for green data centers continues to soar, spurred by developments in analytics and operational efficiencies, as well as government incentives. However, as most regions have limited access to renewable energy sources, the most practical green initiatives for many data centers focus on the smarter use of power. Considering that by 2020, U.S. data centers are expected to require six times the amount of power needed by all of New York City, the drive towards energy efficiency is one that cannot be ignored.
A major benefit of the push for energy efficiency in data centers is that it drives innovation in cooling techniques and automation, as well as new methods to consolidate IT resources. But while high-density data centers are driving a need for green power solutions versatile enough to consolidate the increased demand for power at the rack level, solutions that provide real-time power analysis for optimizing data center energy management at the outlet level are also vital to achieving energy efficiency and reduce monthly and recurring costs in the data center without harming IT reliability.
Data Center/Server Room Solutions Advantages
When searching for data center and/or server room solutions, you'll want to consider the following when searching for a vendor or integrator, and of course the technology itself:
Real-time Remote Management -- look for a solution that allows IT administrators to have complete control of remote data centers and branch offices no matter where they are deployed.
Centralizing Access to Critical Systems -- look for a solution that enables control of all IT equipment through a single portal. This could include a combination of KVM over IP switches, serial console servers, PDUs, and management software.
Enhanced Security Features -- security measures are a vital component of any solution for any sized data center or server room. Look for a solution that utilizes the industry's highest security standards and protocols, such as support for RADIUS, LDAP, LDAPS, MS Active Directory for secured authentication TLS 1.2, 2048-bit RSA, 236-bit AES, FIPS 140-2 for data encryption, and network IP/MAC address filter for secured network access.
Access and Control -- look for a solution that allows for centralized real-time updating and maintenance, and 24/7 monitoring of the data center's infrastructure. User and group permissions should be configurable.
Minimize Downtime -- your vendor should be fully aware of the impact of downtime and offer a reliable solution, from the hardware design to the software development. For example, the integration of dual power supplies and dual network interface controllers (NIC) on a KVM over IP switch should provide backup redundancy. And the centralized management software should use primary-secondary architecture to offer service redundancy with database updating, allowing for a secondary server to substitute for the primary, so that functionality, information and management services are not lost.
Flexible Deployment -- look for a vendor that can provide flexible solutions that are future-proof, scalable, and implementable across the board.
Data Center Power Management -- look for a vendor that is committed to providing smart energy solutions. Eco friendly PDUs that support ISO 50001, provide real-time energy management, control, and energy-saving efficiency.
While it is almost impossible to know exactly the future needs of an enterprise, it is important that data center management solutions are flexible in terms of scale and new technologies. Already, tech-savvy businesses are demanding colocation providers that can evolve with them; no one wants to miss a new opportunity because existing technologies can't support new demand.
In most cases, while computing demand is increasing faster than IT managers can consolidate -- and faster than budgets are increasing -- an awareness of the evolution of technology applications, and the evolution of the customers using the applications, is essential to grasping how this will also start to redefine IT infrastructure, especially as it fractures into the realms of cloud, data center and managed services.
Photo Credit: cybrain/Shutterstock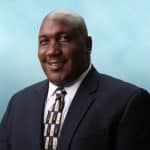 Aaron Johnson is a senior product manager at ATEN Technology, Inc., a global manufacturer of KVM and Pro AV connectivity solutions, helping customers achieve stability, solve complex problems, and become more efficient in their day-to-day operations. For more information, visit: www.aten.com/us/en/ and follow @ATENConnect on Twitter.