Apple adds subscription confirmation to the App Store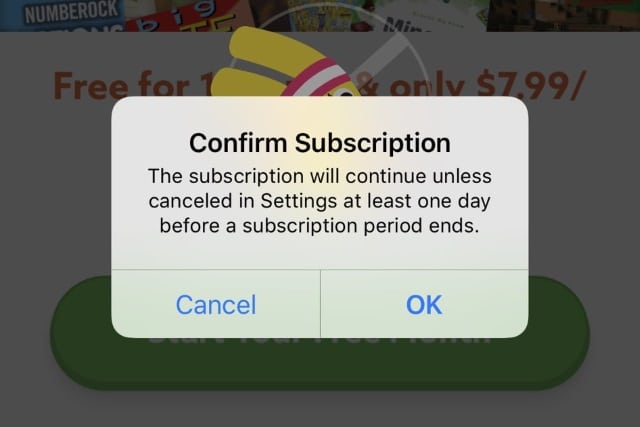 Apple has added a new confirmation pop-up to the App Store when users opt into a subscription using Touch ID or Face ID.
While Apple has not said as much, the confirmation screen gives users a second chance to back out of a subscription. It also helps to avoid the problem of accidental sign-ups and mitigates against apps that try to trick people into starting a subscription.
See also:
The news was first reported by 9to5Mac after a screenshot was shared on Twitter by app developer David Barnard. When a subscription is authenticated either with Touch ID or Face ID, a pop up now appears that reads: "Confirm Subscription. The subscription will continue unless canceled in Settings at least one day before a subscription period ends".
The tweet by Barnard shows what the confirmation looks like:
Whoa! Apple added an additional confirmation step for subscriptions. This new alert comes after you confirm with Touch ID/Face ID. I hope they address this in a more elegant way in iOS 13, but I'm thrilled Apple took a definitive step to curb scam subscriptions. 👏🏻 @pschiller pic.twitter.com/oktaEVdx0o

— David Barnard (@drbarnard) April 11, 2019
There have been complaints for some time from users who have accidentally signed up for subscriptions. Apple has implemented the new system as a server-side update, so there is no need to update iOS to see the benefit, and it is something that it available to all versions of the operating system.
Image credit: David Barnard