TechSmith releases Camtasia 2019 with automatic audio leveling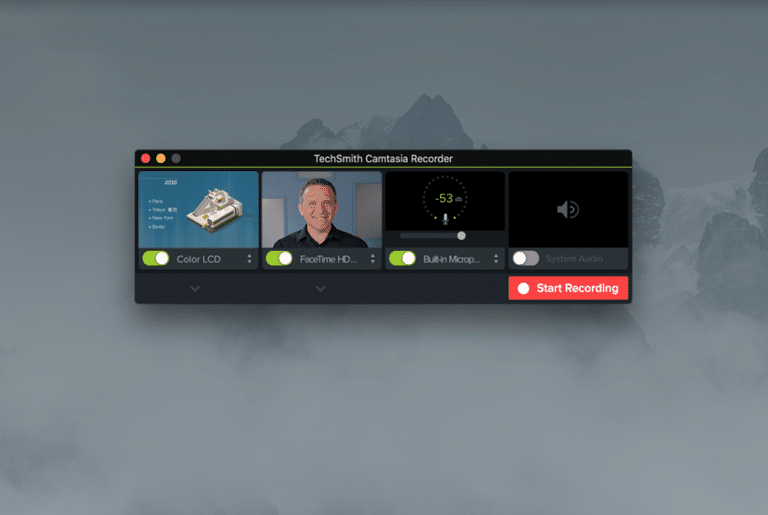 We've given up on people reading through instructions supplied with their order. You can write important points in bold and people still ignore what's supplied. Rather than replying to everyone individually, we've found it easier simply record a live demonstration of how to solve a particular issue and send them a video of the results.
You need a quality screen recording tool to produce a video which is professional enough to reflect your business. We recently wrote about Captura 8, which is an excellent freeware screen recording tool, but you'll want to step up a level or two if you're recording for paying customers.
Camtasia 2019 is here and it's regarded as the ultimate screen recording toolkit. Not only can you use Camtasia to record your screen, it's also a fully-fledged video editor, enabling you to add effects, transitions and much more on to your recordings.
Considering Camtasia 2018 was released in June 2018, and 2019 is a paid upgrade (at $99), the focus has to be on whether the new features are compelling enough to upgrade.
Automatic audio leveling is the standout addition. If you record your screen at different intervals, what you won't want is the jump between different audio levels. You can change the audio manually, but the brand new 2019 edition enables you to join multiple recordings and then apply an audio level across them all.
Another new feature is the mouse cursor smoothing effect. If you move your mouse quickly whilst recording, the end user may see a stuttering effect or, worse, no mouse at all, when following the mouse pointer is important for showing someone how to use their computer. The new mouse cursor smoothing will make tracking the cursor far easier to follow.
Other new features include editable keyboard shortcuts, support for external themes and logos (so you can import your own), new device frames, a new whip spin transition, a block text style for annotations and callouts, support for importing PDF files and more.
Camtasia 2019 is available now for either Windows or Mac and retails for $249 (note the price includes support for both Windows and Mac, with two installations available per user). Upgrades from previous editions start at $99, whilst TechSmith sells a 'maintenance agreement' offering the next version, due in 2020, for only $49.75, which also offers priority technical support.
Download the trial version of Camtasia 2019 for Windows or Mac.