It's decision time: Samsung tells buyers it will cancel their Galaxy Fold pre-orders unless told not to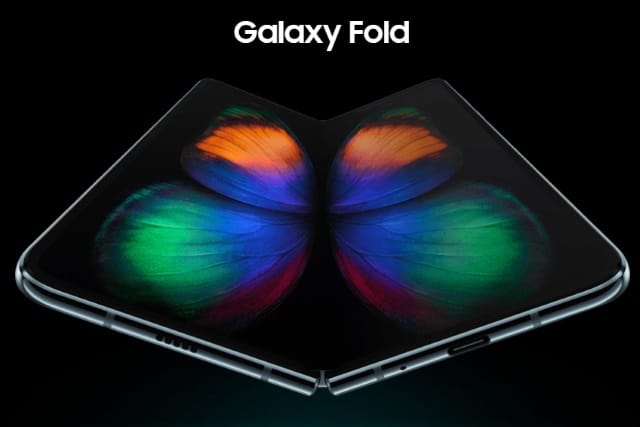 The launch of the Samsung Galaxy Fold is probably going to go down as one of the most problematic phone launches ever. After review handsets were found to have serious problems with the folding screen, Samsung decided to postpone the release for an unspecified length of time.
With this being one of the first foldable phones, there was obviously a great deal of interest in it, and many people placed pre-orders in spite of the high price. Now the company is giving buyers the chance to back out of their purchase, saying it is "making progress in enhancing" the phone -- but still does not know when (or, indeed, if) it will be ready for launch. In fact, Samsung will be automatically cancelling orders unless it is told to do otherwise.
See also:
In an email sent out to those who have pre-ordered the Galaxy Fold, Samsung says: "Thank you for your patience in waiting for the launch and shipment of your pre-ordered Galaxy Fold. As we promise in our email to you on April 22nd we're writing with an update on your order's anticipated ship date. As we mentioned in our last update, many reviewers shared with us the vast potential they saw for this new form factor, but a few had some issues".
The email, signed by chief digital officer Kal Raman, continues:
We are making progress in enhancing the Galaxy Fold to make sure it measures up to the high standards we know you expect from us. This means that we cannot confirm the anticipated ship date yet. We'll update you with more specific shipping information in the coming weeks.

We understand that you are excited to get your hands on the category-changing Galaxy Fold and we apologize for the delay. As a reminder, your pre-order guarantees your place in the queue for this innovative technology. You will not be charged until your order ships.
And then things get interesting:
If you don't want to wait, you may cancel your order at Samsung.com at any time before it has shipped. If we do not hear from you and we have not shipped by May 31st your order will be automatically cancelled. If you do not want your order automatically cancelled on May 31st you may request that we keep your order and fulfill it later. If you do request that we keep your order and fill it later, you still have the right to cancel the order at any time before we ship it to you.
Clearly, care needs to be taken not to read to too much into this email, but the tone certainly suggests that Samsung is not expecting to have the Galaxy Fold ready for shipping before May 31st. There's more than a slight hint that there could be a lengthy delay or even a cancelled launch.