The 'invisible' USB-C BoltHub adds 3.5mm audio, 4K HDMI, microSD, SD, and USB-A to Apple iPad Pro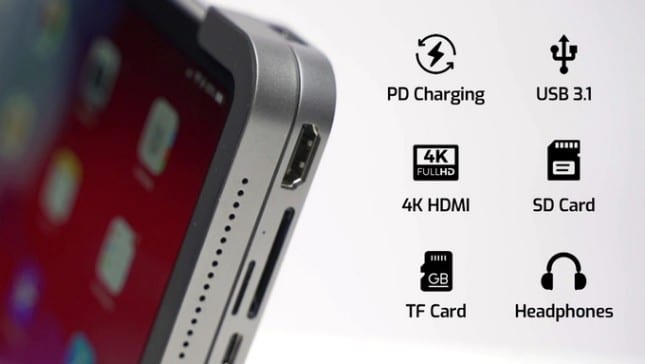 Apple's iPad devices are the best tablets on the market -- better than Microsoft's Surface line or any Android tablet. In other words, since the first iPad was released in 2010, no manufacturer has figured out how to best it. Nowadays, Apple has the iPad Pro as well, and the newest versions even have USB Type-C. So yes, you can even add USB-C docks, dongles, and hubs to the latest iPad Pro tablet, enabling it to have increased functionality, such as HDMI or an SD card reader.
Unfortunately, adding such a dongle or multi-purpose hub is not an elegant affair. You will essentially have an unsightly wire hanging off your iPad. A new product called "BoltHub" is aiming to change this. It plugs into the USB-C port on the iPad Pro, and adds 3.5mm audio, 4K HDMI, microSD, SD, and USB-A to the tablet. And yes, it has pass-through USB-C charging.
What makes BoltHub special, however, is that it's "invisible." Wait. Is it really invisible? Well, no. That is just the marketing department being overly ambitious in advertising how svelte and compact it is. Yes, you can see it, of course, but it snaps onto the corner of the iPad Pro, staying out of the way and retaining the elegance of Apple's tablet. And while it is only designed to snap onto iPad, it should function with any USB-C computer, including those running Windows 10, macOS, Android, or desktop Linux (Ubuntu, Chrome OS, etc).
ALSO READ: Logitech announces SLIM FOLIO PRO for third generation Apple iPad Pro
You can view the specifications below. As you can see, this thing is immensely useful, making it a solid tool for iPad Pro owners.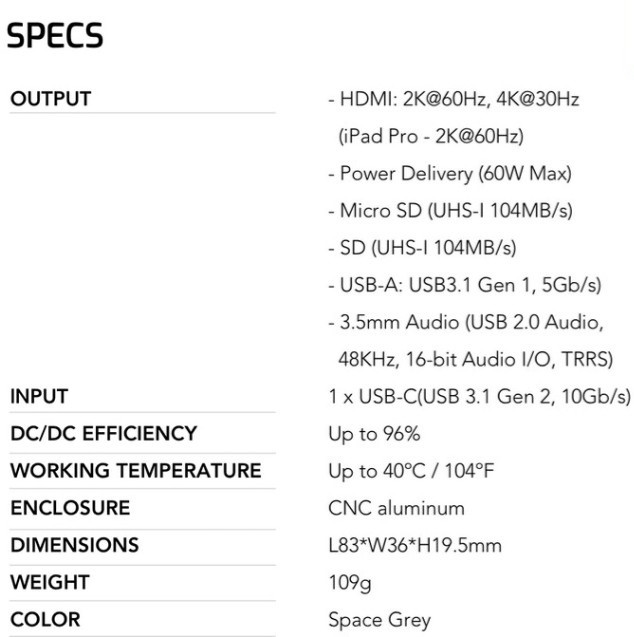 If you want to by your own BoltHub, you can back it on Kickstarter here starting at just $59. The funding goal was a very conservative $5,000, and that has already been surpassed many times over. Funding will be open until June 5, and it should begin shipping to backers in July.