Lenovo unveils ThinkBook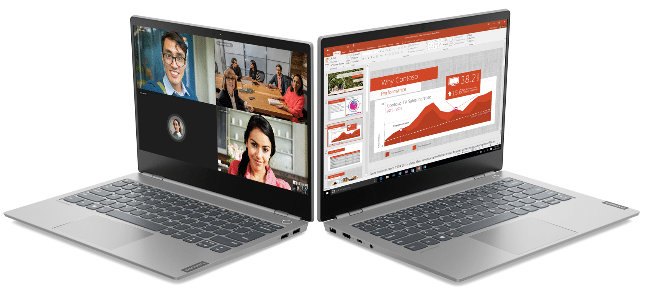 Lenovo is very well known for manufacturing high quality business laptops. Its ThinkPad line, for instance, which it inherited from IBM, is considered by many to be the best. Of course, there are others who prefer Dell, HP, or another maker.
Today, Lenovo launches a new line of Windows 10 laptops aimed at small businesses in particular. Called "ThinkBook," there are two models from which to choose -- the 13s and the 14s -- both of which have a screen size that match the model name. There is just one resolution for both -- 1080p. Each model will have an m.2 solid state drive by default --  either SATA or PCIe. You can get up to 512GB  of storage.
The smaller 13s can be configured with 4GB, 8GB, and 16GB of RAM, while the bigger 14s drops the 4GB option. Best of all, the only processor option is 8th gen Intel Core (up to i7) -- no Celeron or Pentium to be found. Both models have two USB-A ports and one USB-C port. Sadly, there is no Thunderbolt on either. What they do both have, however, is a full size HDMI port -- very cool.
ALSO READ: Microsoft's emergency Internet Explorer patch renders some Lenovo laptops unbootable
"The technology inside a ThinkBook is engineered for minimal bottlenecks with 8th Generation Intel Core processors, standard SSD, and powerful graphics with either Integrated Intel UHD 620 or discrete AMD Radeon 540X. RapidCharge technology is also standard on the ThinkBook 13s providing 80 percent battery capacity on one hour's charge," says Lenovo.
The company further says, "ThinkBook laptops have a premium feel, can lay flat at 180°, and feature ultra-narrow bezels to pack a larger display into a small portable package. Wrapped in aluminium and magnesium metals in a Mineral Grey finish, the laptop's light-weight, slim body weighs in at 3.3lbs (1.5kg) on the ThinkBook 14s and 2.95lbs (1.34kg) on the ThinkBook 13s."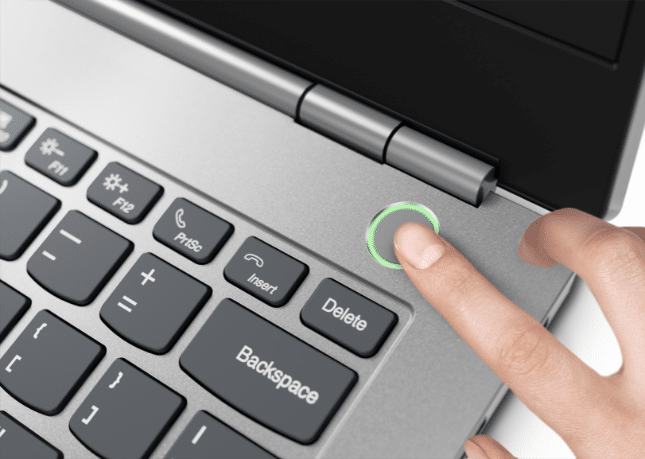 Lenovo shares the following features.
Single-step authentication and power-on with the touch fingerprint reader
Discrete TPM 2.0 to enable Windows 10 security features and user data encryption
Physical ThinkShutter camera cover for privacy control
Hinges coated in Indium metal to reduce Wi-Fi interference
Loud and clear sound enabled by Dolby Audio through HARMAN speakers
Premium FHD displays with Dolby Vision (on ThinkBook 13s) for rich, ultra-vivid visuals
Spill resistant keyboard designed to withstand up to 60cc of liquid
Up to 11 hours of battery life and RapidCharge on ThinkBook 13s, up to 10 hours on ThinkBook 14s
The 13.3-inch ThinkBook 13s and the 14-inch ThinkBook 14s will both be available for purchase later this month. Believe it or not, pricing seems very reasonable. The smaller model starts at just $729, while the larger starts at just $20 more.