TRENDnet unveils USB-C 3.1 to 2.5GBASE-T and 5GBASE-T Ethernet adapters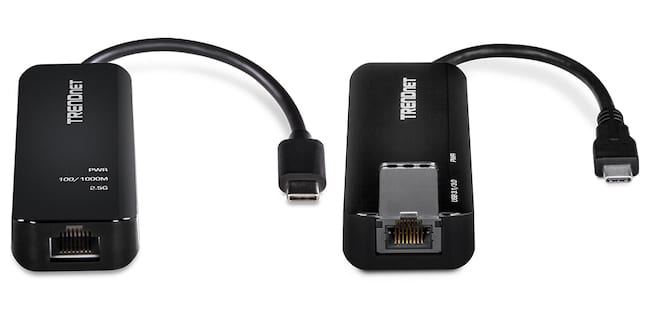 For most consumers, Gigabit Ethernet (1 Gbit/s) is more than enough. After all, they likely only use a hardwired network connection when accessing the internet, which typically won't even fully saturate the connection. Hell, many don't even do that -- some households strictly have Wi-Fi devices, with the only use of a cable being the connection from their router to the modem.
Some enthusiasts and business users don't only use Ethernet for getting on the internet -- they may have high-speed internal networks where they are moving files between various hardwired computers and network-attached storage devices. And sometimes Gigabit speeds wont cut it. These folks may opt for 2.5GBASE-T (2.5Gbit/s), 5GBASE-T (5Gbit/s), or even 10GBASE-T (10Gbit/s) networks.
Today, TRENDnet announces two new USB-C (USB 3.1 gen 1) Ethernet dongles -- one (TUC-ET2G) can achieve 2.5Gbit/s, while the other (TUC-ET5G) can do 5Gbit/s. And yes, they are backwards compatible with 100 Mbit/s and Gigabit too. They will both work with Windows and macOS, but there is no mention of Linux, sadly.
"Simply use one of TRENDnet's USB-C Multi-Gigabit Ethernet Adapters to transfer and download large files to your laptop or computer over a USB-C connection faster than you could before. Both models support high-speed 2.5GBASE-T networking speeds up to 2.5Gbps, with a USB 3.1 connection interface to maintain fast and reliable network connectivity; the TUC-ET5G also supports the higher 5GBASE-T network speed, up to 5Gbps," says TRENDnet.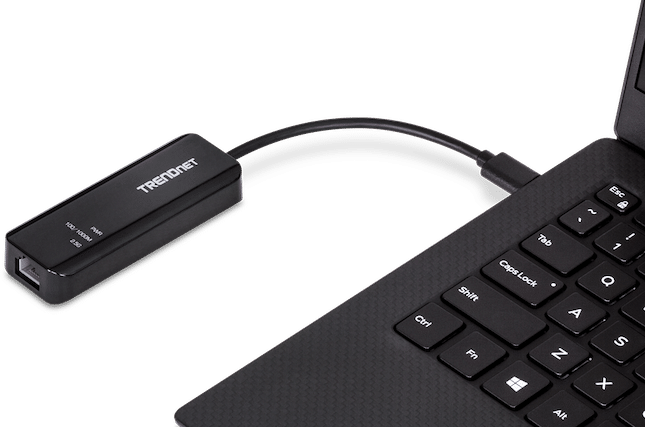 The company further says, "TRENDnet's first to market USB-C 3.1 to 5GBASE-T Ethernet Adapter and the USB-C 3.1 to 2.5GBASE-T Ethernet Adapter are compatible for use with your existing Cat5e cabling (or better). The USB-C Multi-Gigabit Ethernet Adapters also support CoS and VLAN industry protocols that can be passed along to a connected switch. CoS allows users to prioritize specific types of data over others, and VLANs allow for virtual device groupings for an added layer of protection and simpler network management."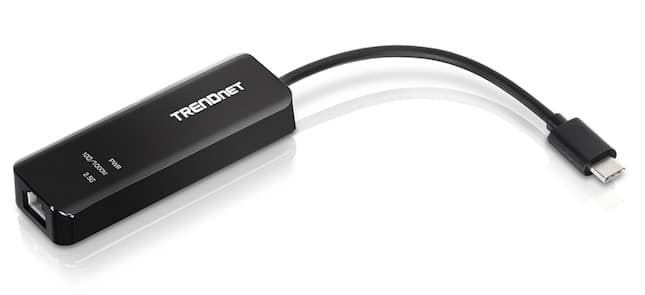 Evan Davis, senior manager of solutions engineering at TRENDnet provides the following statement.
These USB-C Multi-Gigabit Ethernet Adapters provide users an easy way to upgrade their laptops or desktop computers without needing to upgrade their cabling infrastructure for high-speed multi-gigabit support. And, it's the only way to upgrade your wired networking adapter on most of the laptops in the market today.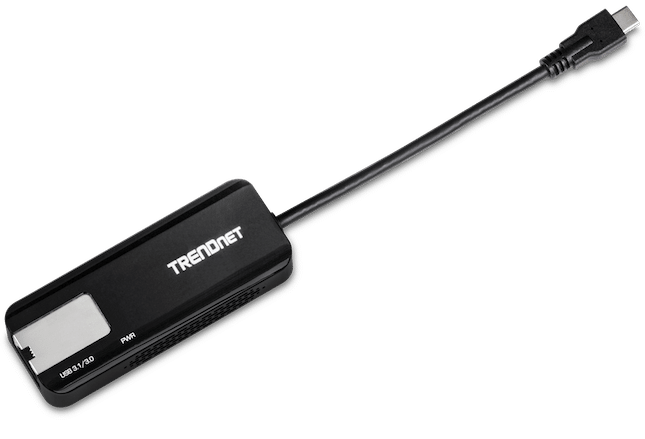 What makes these self-powered network dongles special, is they can be used by both laptops and desktops alike; it is an easy plug and play USB experience. With that said, it will be interesting to see how they compare to actual PCIe network cards rated at the same speed. As we all know from experience, USB speeds can look great on paper, but in practice, can sometimes fall short.
The USB-C 3.1 to 2.5GBASE-T Ethernet Adapter (TUC-ET2G) can be ordered immediately from [amazon_textlink asin='B07RBMTVYF' text='Amazon here now' template='ProductLink' store='betanews02-20' marketplace='US' link_id='55415ad7-1278-4755-b666-a9375578f89b'] for $49.99, but it won't ship until later this month. The faster TUC-ET5G can he had in June for $124.99.