Kaspersky launches its 2020 range with traffic encryption and scanning speed improvements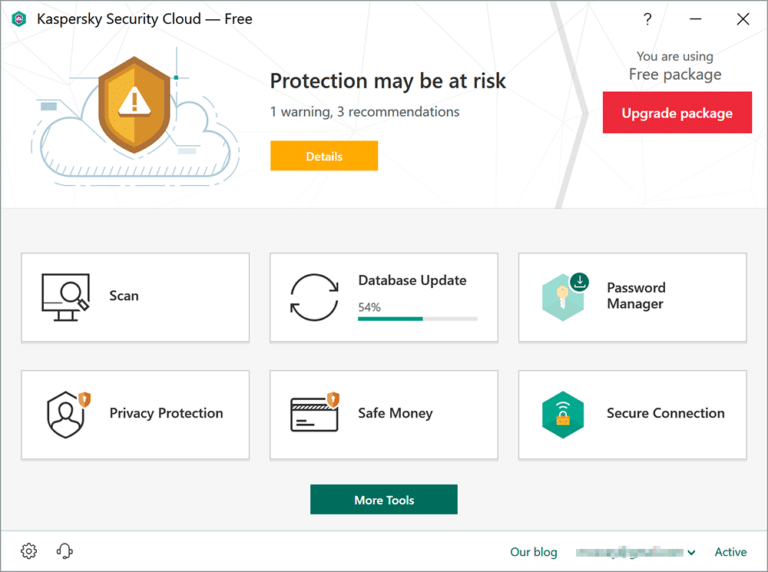 We see people purchase new security software and are often asked "how do I remove the old version?" which we find utterly perplexing.
To be clear, there's really no such thing as a '2019' or '2020' of any security software as you always have the latest version as part of any paid subscription. You're not using year-old outdated security to protect your devices. What a new release does is enable the company to make an announcement and, in turn, websites such as BetaNews to write about the new features. It's really as simple as that.
Kaspersky has officially launched its 2020 edition, but only in certain territories. Localized builds such as the English GB or German edition will follow in August (but there's nothing stopping you installing the worldwide edition available in 'US English').
What's new in 2020? Expect to find 'enhanced security' (which we'd expect to find by default, to be fair) which now includes protection against the latest threats, including EternalBlue. RATs support is now included. This is protection against remote access tools which are used by support companies but often used by fraudsters to obtain access to your computer. With the 2020 edition, RATs are now blocked by default and you can only choose whether to grant access by switching off the RATs module. This could become rather confusing for a novice user who requires genuine remote access support.
With the rise in the use of cloud storage for our important files, the 2020 range now checks OneDrive for malicious content, whilst encryption has been added to all traffic between your software and the Kaspersky servers.
If you're a Mac user, Kaspersky for Mac 2020 now includes a dark theme (but we're confused why the Windows version doesn't include a dark mode), while Safe Money will check external drives once they are connected to your Mac.
Lastly, Kaspersky states the entire 2020 range sees significant performance enhancements, where users can expect to see a speed increase of 15 percent across platforms. Mac application scanning has improved by 50 percent.
It's worth noting that the Free version of Kaspersky has yet to be updated (although Security Cloud Free is now at 2020).