Roku Ultra and Express get big upgrades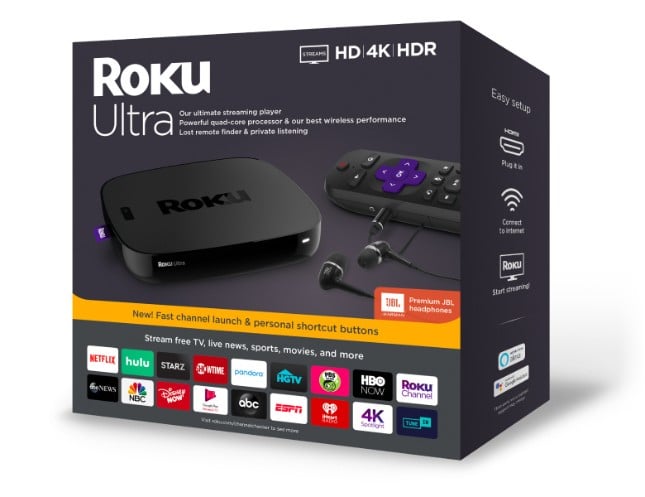 Earlier this month, Apple had a big product unveiling, where it showed off a new iPad, Apple Watch, and three new iPhone 11 models. You know what it didn't reveal? A new Apple TV. This was very surprising, as the company is planning to really push its upcoming Apple TV+ streaming service. You would think an upgraded device for Apple TV+ would make sense, but no, the company laid an egg in that regard.
Thankfully, Roku is happy to keep pushing the envelope and releasing new hardware. Following the previous announcement of the innovative Roku Soundbar, today, the company unveils upgrades to two of its most popular devices -- Roku Ultra and Roku Express. The Ultra is its top of the line device, while the Express is a budget offering for the masses.
ALSO READ: Roku unveils Smart Soundbar and Wireless Subwoofer
"The new Roku Express is 10 percent smaller than its predecessor and is designed to blend in when connected to your TV. It can also be powered by most TVs if an outlet isn't nearby. Additional features of the Roku Express include smooth HD streaming, a simple remote, and a high-speed HDMI cable is included in the package," says Roku.
Th company further says, "The new Roku Ultra remains our ultimate streaming player, delivering brilliant HD, 4K, and HDR picture quality, our best wireless performance, USB port for local media playback, lost remote finder, and more. New features include fast channel launch, which gets you to your entertainment faster by improving launch times for top channels on the Roku platform, and personal shortcut buttons on the enhanced voice remote that offer personalization and one-touch control of your entertainment."
Roku shares features of both models below.
Roku Ultra

Powerful quad-core processor and our best wireless
New! Fast channel launch
New! Personal shortcut buttons
USB, microSD, and Ethernet ports for ultimate connectivity
Includes Premium JBL headphones for private listening
Lost remote finder
Stream free TV, live news, sports, music, movies, and more
Enhanced voice remote with personal shortcut buttons and TV controls
Roku Express

Easy to use with a simple setup
Includes High Speed HDMI Cable
Stream free TV, live news, sports, music, movies, and more
Simple remote with channel shortcut buttons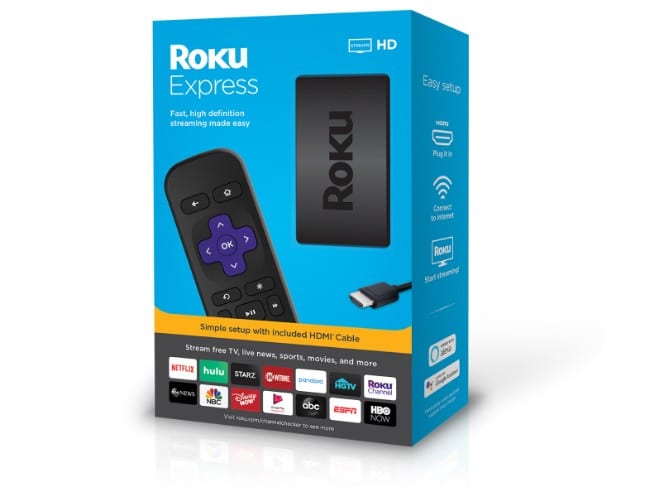 The diminutive Roku Express can be pre-ordered here for just $29.99 and is expected to ship at the end of this month. The high-end Roku Ultra can be pre-ordered for a penny less than $100 here. Unfortunately, it won't ship until mid-October.