Best Windows 10 apps this week

Three-hundred-and-fifty-three in a series. Welcome to this week's overview of the best apps, games and extensions released for Windows 10 on the Microsoft Store in the past seven days.
The recent update for Windows 10 version 1903 is causing lots of problems including sound issues in games, and network & action center problems.
As always, if I've missed an app or game that has been released this week that you believe is particularly good, let me know in the comments below or notify me via email.
Discounts this week
The following list is a selection of the best deals. Make sure you check out the Store for all offers.
Some apps are discounted for more than one week. Only new apps and games are listed below. Check out the previous post in the series for past offers that may still be valid.
New Windows apps and games
Cascadia Code (new Font)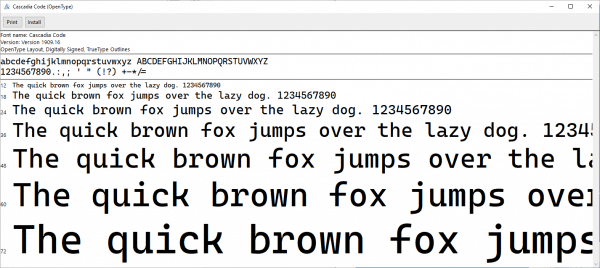 Microsoft released a new font to the public this week. Cascadia Code is an open source font that is been published on the company's GitHub website.
The font is designed for programming environments and terminal applications specifically; in fact, it was designed alongside a new Windows Terminal application that Microsoft is working on. The font will be included in the next public release of Windows Terminal but may be downloaded and installed system-wide as well.
Windows users should right-click on the downloaded font and select the "install" option from the menu to do so.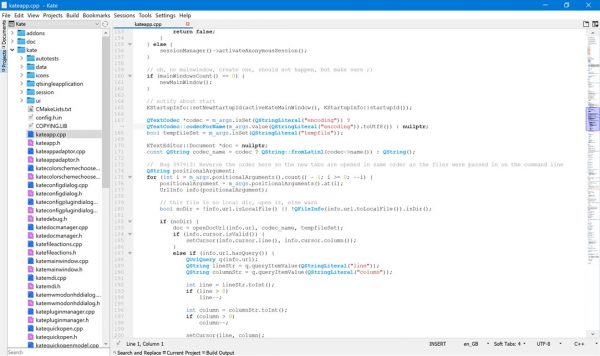 Kate is a free multi-document editor that has been part of KDE since version 2.2. The editor is now also available for Windows 10 and can be downloaded and installed from the Microsoft Store.
Kate offers lots of features; from editing multiple documents at a time and session support to network transparency and syntax highlight that supports over 300 different languages.
It features search & replace functionality, auto-completion support, project management support with Git integration, and extensive backup and restore functionality.
Ritt ($6.99, free trial available)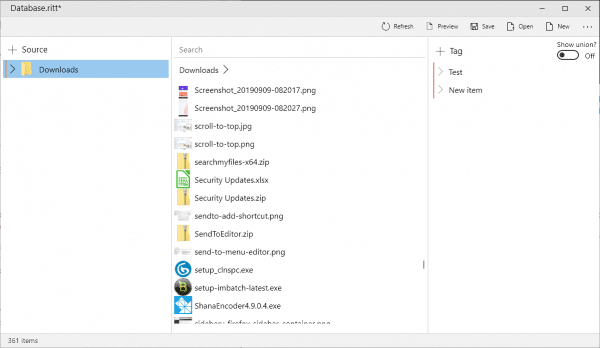 Ritt is a file management application for Windows 10 that supports tags to improve file management significantly.
Open any folder in Ritt and use the built-in tagging system to tag folders or files for easier management.
The app supports multiple databases that you may create, save and load.
New Themes
Aspiration Premium is a new free theme by Microsoft that includes 10 4K wallpapers.
Japanese Landscapes theme by Microsoft brings a set of 15 high quality desktop backgrounds to Windows 10.
Notable Updates
Microsoft's Your Phone application may sync the wallpaper in the latest update.