Google launches enhanced password management capabilities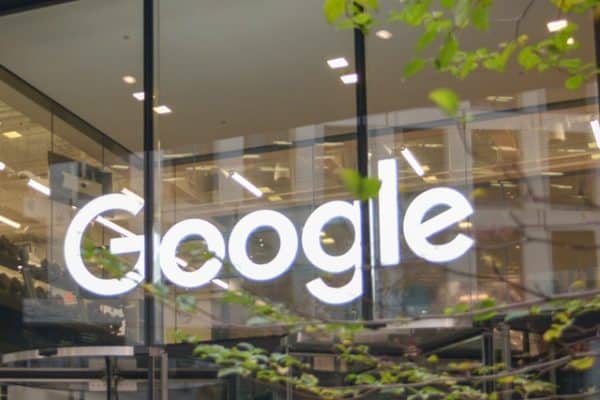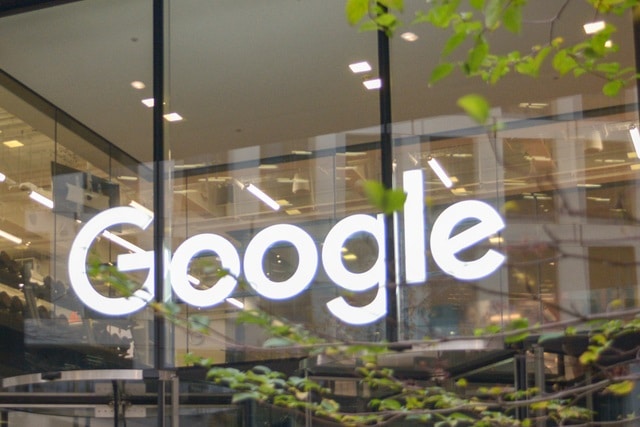 According to a Harris Poll carried out for Google, 75 percent of Americans get frustrated trying to manage all their passwords.
This results in unsafe practices as 24 percent have used the following common passwords, or some variation: like 'abc123', 'Password', or '123456'. 59 percent of US adults have incorporated a name (their own, a family member's, a partner's, or a pet's) into their password to an online account, 22 percent have used their own name and a third have used their pet's name or a variation as their password.
At the start of Cybersecurity Awareness Month Google is launching new capabilities that make it easier than ever for people to create, remember, and save their passwords, and to know whether any have been compromised.
The Password Checkup tool released earlier this year as a Chrome extension is being integrated into the Google Account's password Manager. With just one tap, it automatically checks all your saved passwords for security issues. Later this year the technology will also be integrated into Chrome so you won't need to add an extension.
The tool will highlight passwords that have been compromised in a known third party data breach, passwords that are being reused across different sites, and passwords that are considered weak and should be changed.
Eric Miraglia, director of product management, privacy and data protection office at Google writes on the company's blog:
Our Security Checkup automatically detects potential security issues with your Google Account and makes it easy for you to add extra protections to keep your account safe like removing old devices or unused apps that still have access to your account.

But we know how hard it is to remember all the passwords for all of your online accounts (27 for the average person!). That's one of the reasons people have developed bad habits, like using the same password across multiple services, which makes all of them as vulnerable as the weakest link. This is dangerous: if someone steals your password once, then they could access your information across different services using that same password.
Google is also launching other privacy features. These include an incognito mode for Maps, so activity like the places you search for, won't be saved to your Google Account and won't be used to personalize your Maps experience. Auto delete of location history and web and app activity will be extended to YouTube too.
You can see the results of the poll on password habits in the infographic below.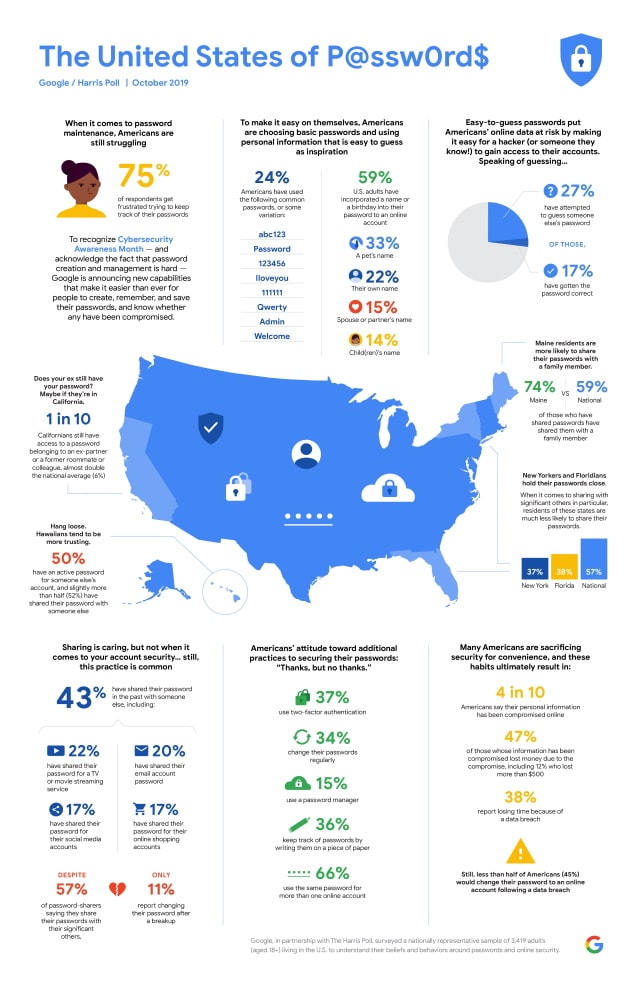 Image credit: Willy Barton / Shutterstock