Windows 10X is a 'lite' operating system for dual-screen PCs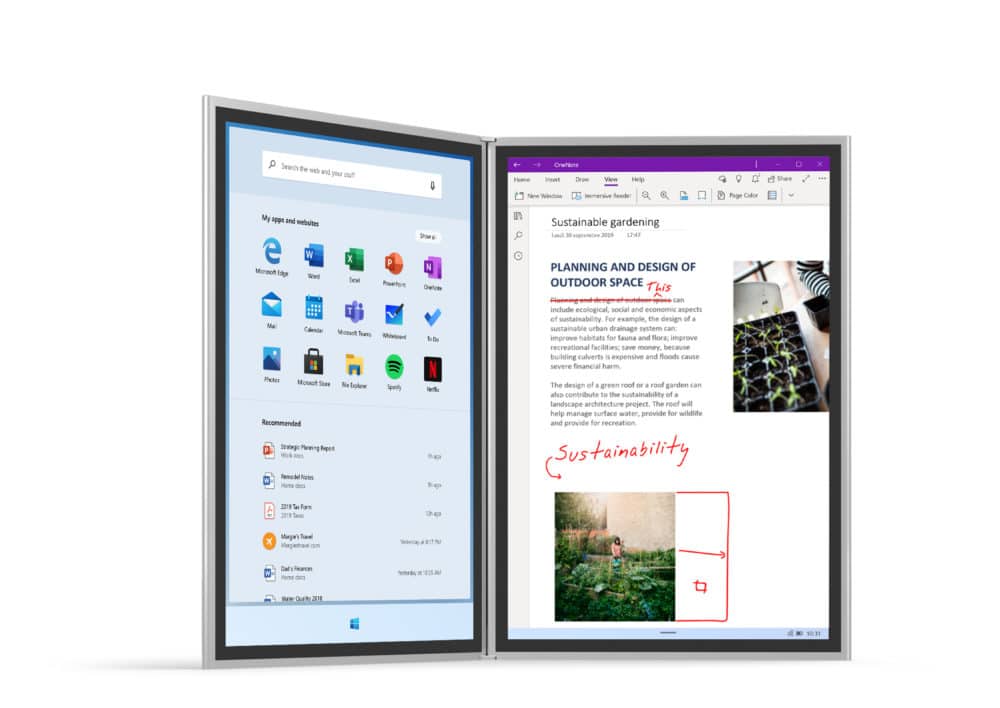 Earlier today at a special hardware event, Microsoft took the wraps off a lot of new Surface devices, including the Surface Laptop 3, and Surface Pro 7 and Pro X slates.
It also revealed the Surface Neo, the first device in a brand-new category of dual-screen computers, and the operating system that will power them -- Windows 10X.
Describing the new OS, Microsoft says: "We have taken the Windows 10 that customers know and love and built Windows 10X in a way that marries the familiar with the new."
So what is different in the 10X edition? Eran Megiddo, Corporate Vice President, Windows and Education, explains:
Windows 10X includes some advancements in the core technology of Windows that optimize it for flexible postures and more mobile use. We needed to deliver battery life that could drive not just one, but two screens. We wanted the operating system to be able to manage the battery effect of our huge catalog of Windows apps, whether they were written in the last month or five years ago. And we wanted to deliver the hardware performance and compatibility our customers expect from Windows 10.
So in other words, it's another 'lite' variation, like Windows 10 S, but one designed for new dual-screen devices and not as an OS upgrade for your PC. It won't be limited to running Store apps -- like Windows 10 S is -- either.
Windows 10X will be available on dual-screen and foldable devices starting in the fall of 2020.
In case you are wondering, it's "10X" and not "10-10".