Google shares top Halloween costumes of 2019 based on search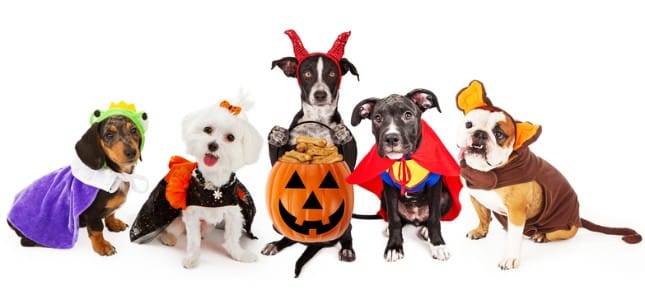 Halloween used to be a day for children to collect candy and dress up in costumes, but lately, it seems like adults have hijacked the holiday. More and more grownups are dressing up in costumes -- a trend that is probably due in part to the popularization of nerd culture and events like Comic-Con. Hell, people are even dressing up their pets these days -- something I am guilty of. Don't get me wrong, there's nothing wrong with wearing a costume and having fun, it is just an interesting change culturally.
This year Google is sharing the top Halloween costumes based on search. Personally, I like when Google provides information like this, because the true value in collecting data is being able to tell stories with it. With the search giant slurping up so much data, it would be tragic if it didn't conduct analysis.
ALSO READ: Google Play Pass is the Netflix of Android apps and games
Google shares the top 10 lists below. The results aren't too surprising, with costumes from the movie IT, various Disney franchises, and of course, Fortnite among the most popular. I am glad that the top baby costumes are mostly wholesome, but it is a bit disturbing that murdering clown Pennywise made that list -- don't do that to your precious infants, parents. Coincidentally, shark made the list for pet costumes, and that is what I bought for my dog this year -- she is going to hate me so much.
Which costumes have you most surprised? Check out the following lists and tell me in the comments below.
Top 10 overall
IT
Witch
Spider-Man
Dinosaur
Descendants
Clown
Fortnite
Chucky
1980s
Unicorn
Top 10 for couples
Lilo and Stitch
Bonnie and Clyde
Cosmo and Wanda
Adam and Eve
Cheech and Chong
Mario and Luigi
Chucky and Tiffany
Sonny and Cher
Rick and Morty
Phineas and Ferb
Top 10 for groups
Descendants
Fortnite
Stranger Things
1980s
Toy Story
Power Rangers
Star Wars
The Wizard of Oz
Minecraft
The Powerpuff Girls
Top 10 for pets
Chucky dog costume
Ewok dog costume
Spider dog costume
Pennywise dog costume
Dinosaur dog costume
UPS dog costume
Demogorgon dog costume
Shark dog costume
Batman dog costume
Ghost dog costume
Top 10 for babies
Banana
Dalmatian
Grinch
Pennywise
Stay Puft
Starbucks
Concha
Pumpkin
Deer
Olaf
Image credit:  Susan Schmitz/Shutterstock