Ubuntu Linux 20.10 'Groovy Gorilla' is here with renewed Raspberry Pi focus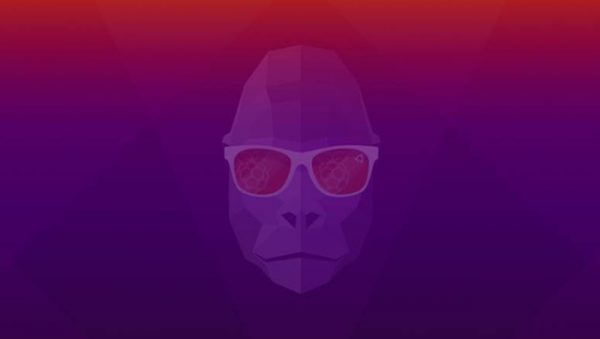 There are many Linux-based desktop operating systems these days. Some of them are great, while others range from mediocre to downright bad and unnecessary. When a new version of a Linux distro comes out, the Linux community takes notice, but largely, the world doesn't pay it any mind. That is, of course, unless it is Ubuntu.
Yes, Canonical's Ubuntu is undoubtedly the most well-known desktop Linux-based operating system, and when a new version becomes available, it is a very big deal -- even in the mainstream. This is despite that there is no real surprise in each release announcement -- they come twice a year, in April and October.
What is the cause for Ubuntu's renown? Sure, the name "Ubuntu" is catchy and fun to say, but really, it is just a well-designed OS that is easy to use and is very stable. Both Linux beginners and experts use Ubuntu. Hell, even other Linux distributions rely on Ubuntu as their base -- Linux Mint is just one example.
As stated earlier, new Ubuntu versions come April and October, and wouldn't you know it, we are at the end of the latter. With Halloween a bit more than a week away, Canonical today releases Ubuntu 20.10.
Ubuntu's version numbering scheme is based on year (YY), a period, and the month (MM). For instance, the previous stable version was released this past April and it is numbered as 20.04. In addition, Canonical (the operating system's owner) assigns names -- sequentially and alphabetically. The alphanumeric code name is always based on two words starting with the same sequential letter -- an adjective followed by an animal name. The aforementioned 20.04 is named "Focal Fossa."
This time, the operating system will be called Ubuntu 20.10 "Groovy Gorilla." This new version of the desktop operating system is loaded with fixes, new features, and a renewed focus on the now-iconic Raspberry Pi. Yes, folks, with a compatible Pi (models with 4GB or 8GB of RAM), you can now have the full Ubuntu desktop experience. Wow!
Mark Shuttleworth, CEO at Canonical explains, "In this release, we celebrate the Raspberry Pi Foundation's commitment to put open computing in the hands of people all over the world. We are honored to support that initiative by optimizing Ubuntu on the Raspberry Pi, whether for personal use, educational purposes or as a foundation for their next business venture."
Canonical shares, "On top of Raspberry Pi desktop support, Ubuntu 20.10 includes GNOME 3.38, which tweaks the apps grid, removes the frequents tab and allows apps to be ordered and organised however users prefer. The battery percentage display toggle has been exposed in power settings, private WiFi hotspots can be shared using uniquely generated QR codes and a restart option has been added to the status menu next to logout/power off."
Yeah, Ubuntu 20.10 comes with GNOME 3.38 by default -- the absolute best desktop environment. Groovy Gorilla has the modern Linux kernel 5.8 too. The operating system is chock full of great pre-installed software, such as Firefox 81, LibreOffice 7.0.2, and Thunderbird 78.3.2. Of course, there are countless other great applications you can install yourself.
Kernel 5.8 provides some wonderful additions as listed below.
Airtime Queue limits for better WiFi connection quality
Btrfs RAID1 with 3 and 4 copies and more checksum alternatives
USB 4 (Thunderbolt 3 protocol) support added
X86 Enable 5-level paging support by default
Intel Gen11 (Ice Lake) and Gen12 (Tiger Lake) graphics support
Initial support for AMD Family 19h (Zen 3)
Thermal pressure tracking for systems for better task placement wrt CPU core
XFS online repair
OverlayFS pairing with VirtIO-FS
General Notification Queue for key/keyring notification, mount changes, etc.
Active State Power Management (ASPM) for improved power savings of PCIe-to-PCI devices
Initial support for POWER10
Ready to try Ubuntu 20.10 Groovy Gorilla? You can soon download the ISO here. And hey, if you need a USB drive to create installation media, you should check out this cute penguin flash drive here.
Please note: Some of the above links may be affiliate links, meaning we, or our writers, may receive payment if you purchase one of these items (or other items) after clicking on them.