OWC launches fast, durable, and affordable Envoy Pro Elektron USB-C SSD for Windows, Mac, Linux, Android, iPad, and Chromebooks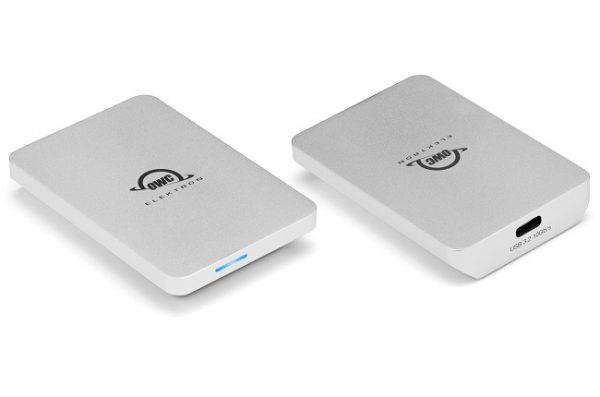 When shopping for a bus-powered external storage device, speed is definitely important, but it is certainly not the only thing to look for. My advice would be to first focus on durability of the enclosure and reliability of the internal drive by sticking with a reputable brand. With SSD prices so low nowadays, a mechanical hard drive really shouldn't be considered anymore.
If you take my advice and focus on durability and speed from a reputable company, then the all new Envoy Pro Elektron from Other World Computing, Inc. should absolutely be considered. Not only is the aluminum body dust-, water-, and crush-proof, but OWC is a name you can trust.
The USB-C drive (which uses the Asmedia ASM-2362 chipset) has an NVMe SSD inside, which promises very fast speeds. Since not all computers have USB-C ports yet, it comes with a handy USB-A adapter connected to the cable. OWC promises compatibility with Mac, Windows, iPad, Android devices, Chrome OS, and other desktop Linux-based operating systems too.
Besides being fast and durable, it is quite small too. It weighs only 85.0 g and is sized at just 1.2 cm x 7.6 cm x 5.2 cm. You will have no problem fitting it in a pocket, purse, briefcase, or backpack.
ALSO READ: Lexar launches SILVER Series 1066x microSD
"The OWC Envoy Pro Elektron is the fastest, toughest mini-sized SSD in the universe. Pocket-sized tiny, this USB-C bus-powered drive is crushproof, dustproof waterproof for editing/saving personal and work files anywhere at up to 1011MB/s real-world speed. That's like transferring 91 high res photos per second or a 5GB movie in less than five seconds," says Other World Computing, Inc.
ALSO READ: SanDisk Ixpand Wireless Charger Sync creates local backups while charging
OWC further says, "The sleek, cool running aircraft-grade aluminum storage solution with drive status LED operates silently without a power adapter. With the included USB-C cable and Type-A adapter, the OWC Envoy Pro Elektron is plug and play compatible with Macs or PCs produced over the last decade, current models, and well into the future; as well as iPad Pro and Chromebook tablets."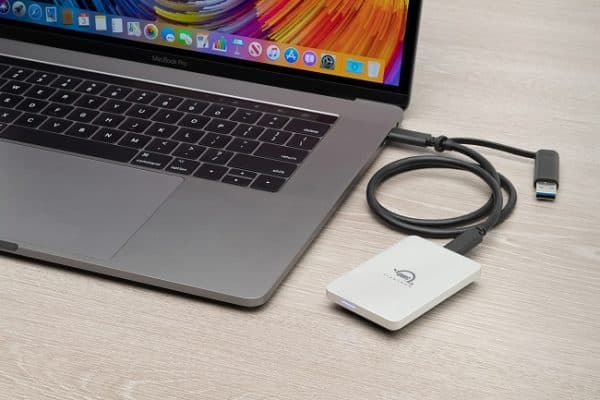 Other World Computing, Inc. shares features of the Envoy Pro Elektron USB-C SSD below.
Superfast for all: save, backup, and edit personal and work files with up to 1011MB/s real-world performance
OWC Aura SSD powered: advanced NVMe technology delivers up to twice as fast performance compared to other portable SSDs
Universally compatible: Plug and play with Thunderbolt and USB Macs or PCs produced over the last decade, current models, and well into the future, as well as with devices like the iPad Pro and Chromebooks
Built like a tank: Crushproof, dustproof and waterproof IP67 rated
Tiny: pocket-sized to go anywhere easily
Bootable: start working and launch apps in seconds
Informative: LED for at a glance confirmation of power and activity status
Cool: heat-dissipating aircraft-grade aluminum housing for silent, throttle-free performance
Connected: included USB-C cable with Type A adapter plugs into to any machine anywhere
Worry-free: 3 Year OWC Limited Warranty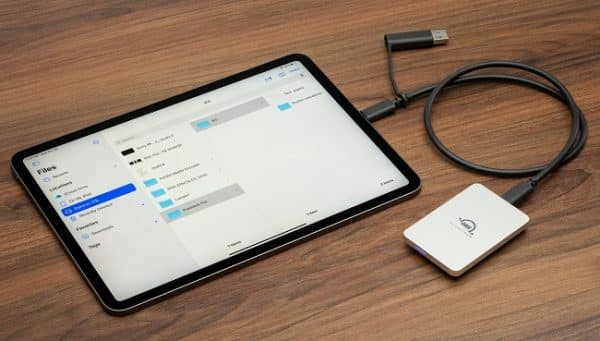 The OWC Envoy Pro Elektron USB-C SSD is available in four capacities -- 240GB, 480GB, 1TGB, and 2TB. It is priced at $99, $149, $199, and $369 respectively -- very affordable. If you are interested in purchasing your own, you can order it immediately here.