Making the most out of your technology stack in times of economic uncertainty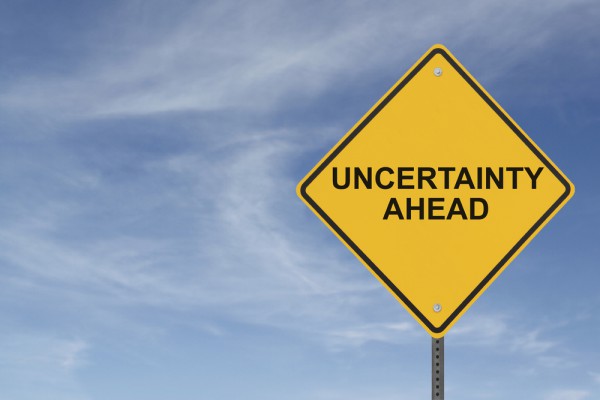 Variations on the expression "to make do" are found throughout the western world. They are typically used in connection with managing situations where some of the resources you would prefer to have are missing, as in 'making do' by preparing a meal with several key ingredients missing. However, the concept of making do doesn't just apply to domestic life; it applies with equal force to business life -- particularly at a time when corporate finances are strained and securing an ideal mix of resources may not be an option.
The economic shock triggered by the global pandemic has been precisely that sort of situation for many businesses -- companies that have seen their revenues plummet and been forced to slash back on spending. While their ideal stack of digital assets might include new licenses for sexy enterprise software, that sort of outlay may not be possible. Yet the organization's need for operational efficiency has become more critical than ever -- even a matter of survival.
For many organizations, however, there are ways of making do. They stem from the fact that much of the business software that companies already have available includes capabilities which can go a long way toward improving the organization's operations. But those capabilities are seldom used. Familiar office software provides a good example. Research has found that in the case of package applications like Microsoft Office, only five percent of its features are ever used by most customers. While the other 95 percent may not have the capability of turning around a foundering company, they can save significant amounts of staff time as well as external services that might otherwise be required.
But while MS Office might cost a few hundred dollars, an enterprise software license can cost tens of millions. And if it includes features that are rarely if ever used, a significant share of that cost is wasted money. That's not an unusual situation. In its annual survey of software usage and waste, 1E reported that roughly 38 percent of enterprise software is wasted. For the average large enterprise, which 1E defined as one having 30,000 seats or more, that amounts to $7.4 million a year. Doing the math, it calculated that approximately $34 billion a year is wasted on licensing in the U.S. and UK, alone. Among them were 30 percent of licensed applications which were never used, and another eight percent that were used less than once a month.
The specifics varied from industry to industry. Education was the worst with approximately 47 percent of its licensed enterprise software going unused. The least wasteful, surprisingly, was the public sector at just 28 percent. The study also looked at specific applications. Camtasia Studio -- a package used to create video tutorials and presentations -- had never been used by two-thirds of its licensees. It was followed closely by Crystal Reports at 63 percent, with InDesign and Dreamweaver tied for third at 55 percent unused. Yet more than 90 percent of the survey's respondents had licensed and paid for most of those seldom-used applications.
Of course, it's no surprise that there are hundreds of vendors, eager to have their particular brand of software added to your current technology stack, promising it will enhance one function or another and bring a world of benefits to your organization. That's a standard sales approach. But in a number of cases, many of the functions their new software promises to deliver may already be available, albeit in a somewhat different form, concealed among the rarely-used features in your current stack.
So what does that mean for companies struggling with the Covid economy? Several things. First, it means that especially in austere times, you should make sure your organization is getting the most value from the software you already have by licensing only those seats which are likely to have the need for a particular application. And second, it means that instead of acquiring new software, it would be far more efficient to show employees how to make better, more creative use of the software they already have.
Even for a generation of workers who grew up with digital devices, enterprise software is not intuitive. While instruction provided by the software vendor and by your own company's IT department is valuable, it tends to be concentrated at the front end of adoption. Once that initial training is over, employees are largely left on their own.
However, the typical enterprise software package is highly complex, built on millions of lines of code. An employee's ability to recall everything required to make effective use of it is almost always inadequate. Add to that frequent software updates, and the user's initial training itself quickly becomes inadequate. The resulting skills gap has become the focus of a new industry segment which Gartner has characterized as Digital Adoption Solutions, or DAS. Its goal is to provide software guidance that helps users cut through the complexity and constant customization of their employer's enterprise systems. It works by automatically integrating context-sensitive, on-screen prompts into the application and doing it in real-time -- helping users learn to navigate their system more quickly and with greater confidence. It also remains with that user throughout the life of the software.
To find out more about enterprise software use, my company -- which is in the DAS business -- commissioned a survey that focused on companies with CRM systems. We found that fewer than half of their sales reps actually used it. As a result, 70 percent of the companies surveyed felt that the software they had licensed failed to deliver their expected outcomes. Yet our survey confirmed that most of those organizations believed that if sales reps adopted their CRMs, they could significantly increase sales productivity and generate meaningful cash savings for the company.
It's important to understand that DAS solutions are not designed to replace either vendor or internal IT training in use of the application; those will remain valuable. But traditional methods of instruction are becoming obsolete. Instead, think of DAS as an interactive supplement, running on top of cloud-based enterprise solutions, where it is available as needed, in context, and on-demand, without degrading the underlying software's performance. It is a tool for quickly building proficiency and overcoming non-adoption excuses.
Still, to secure the most value from the software you currently license, it is helpful to conduct usage audits at regular intervals. They can help you determine whether to scale back, build up, maintain, or modify your current level of licensing. In some instances, licensing pools may be available, where not every station is licensed, but where the users themselves can rotate. However, that won't work for every package because not all licenses are the same. Each comes with its own caveats, and managing the different permission forms is essential because failure to do so can result in serious penalties.
So before you decide to license an alluring new software package for your enterprise, check with the vendors of what you already have installed to see how far it can go in performing the task you have in mind. Encourage employees to help one another make best use of your stack. And consider using learning systems such as DAS to improve their proficiency and make do with what you have.
Photo Credit: rnl/Shutterstock
Khadim Batti is co-founder and CEO of Whatfix