Plugable launches TBT3-UDZ Thunderbolt 3 and USB-C Docking Station with 100W PD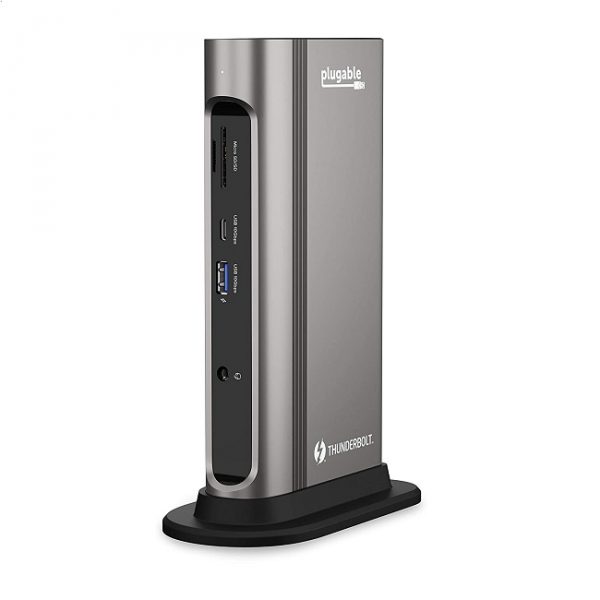 There are so many docks and docking stations nowadays, that it can be hard to get excited about them. Look, I get it, they all pretty much do the same thing -- turn your laptop into a desktop while also charging it. The thing is, not all of them are created equally. In fact, some are much better than others.
With all of that said, Plugable has a new vertical docking station that is absolutely worth your attention. Called "TBT3-UDZ," it is compatible with both Thunderbolt 3 and USB-C computers thanks to its use of Intel's Titan Ridge chipset. I am happy to say it has both an SD card reader and microSD card reader on the front -- something often omitted from docks nowadays. Thankfully, the host port is on the rear, so there is no ugly wire hanging off the front. And yes, it offers 100W power delivery.
ALSO READ: System76 refreshes the Galago Pro and you can buy the affordable Linux laptop now
"With the TBT3-UDZ's inclusion of both HDMI and DisplayPort ports, the variety of USB ports, Thunderbolt 3 and USB-C compatibility, and the power to charge up to 100W, consumers no longer need to figure out if the docking station they're purchasing has enough power to charge their laptop or know if they have an HDMI or DisplayPort monitor before making a purchase. The TBT3-UDZ eliminates any confusion between these different types of technologies and relieves the consumer of being a computer accessories expert," says Plugable.
ALSO READ: Western Digital WD Blue SN550 NVMe SSD now available in 2TB capacity
The company also says, "Plugable's unique dock design allows users to connect up to two additional 4K displays with your port of choice using either HDMI or DisplayPort without the need for external adapters. This is the first Thunderbolt 3 docking station to offer this flexibility of display types. The dock also includes a USB-C 10Gbps port, a USB-A 10Gbps port, 5 USB 5Gbps ports, SD/Micro SD ports, Ethernet, and audio ports, making way for extreme flexibility and more connectivity options."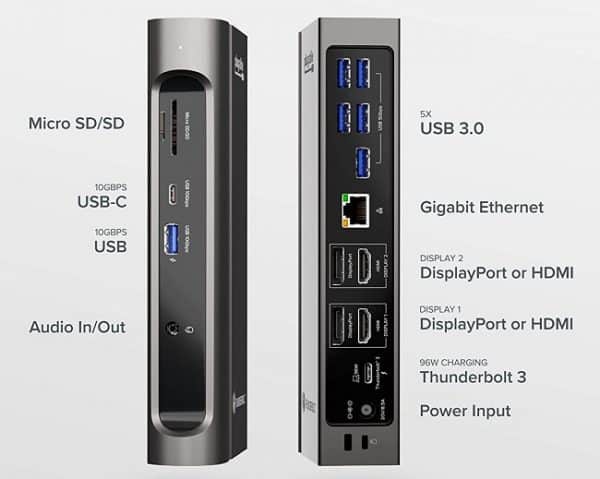 The beautiful TBT3-UDZ Docking Station can be had from Amazon immediately here. While the normal price is $299.99, for a limited time, you can get an additional $50 off. Please be sure to click the coupon box before adding it to your cart.