System76 refreshes the Galago Pro and you can buy the affordable Linux laptop now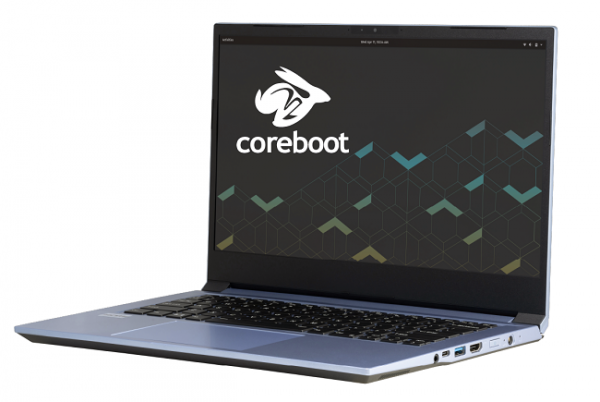 The current trend for laptops is to have them be as thin as possible. I suppose we have Apple to thank for that -- its designers often focus on form over function. As a result, many computers are missing useful ports, such as Ethernet, HDMI, and USB-A. This causes consumers to spend extra money on USB-C docks, adapters, and dongles. Thin machines often have deficient cooling too, which can lead to throttling and an overall negative impact to performance.
And that's why I love the design of System76's newly refreshed Galago Pro -- one of the company's most popular Linux laptops. The affordable Galago Pro isn't thick by any means, but it's really no thicker than it needs to be. You see, the chassis can accommodate the ports that many depend on, such as the aforementioned Ethernet, HDMI, and USB-A.
Despite those "legacy" ports, it is also has the very modern USB-C with Thunderbolt 4. And yes, you also get a microSD reader. In addition, the Galago Pro has Wi-Fi 6 (802.11ax) and Bluetooth 5. For an operating system, you much choose between Ubuntu or System76's own Ubuntu-based Pop!_OS -- I suggest the latter.
ALSO READ: System76 Thelio Mega is a quad-GPU Linux desktop powered by Ryzen Threadripper
"The Galago Pro comes equipped with the latest 11th Gen Intel Core i5 or i7 processors and a top 64GB memory capacity. While the base model will come with Intel Iris Xe graphics, the Galago will also be available with an optional NVIDIA GTX 1650 GPU. In addition, the Galago comes equipped with all of the ports needed for work or play, including Thunderbolt 4 and Ethernet," says System76.
ALSO READ: System76's Pop!_OS 20.10 Ubuntu-based Linux distro now available for download

Carl Richell, the company's Founder and CEO explains, "The Galago Pro has always been a fan favorite of our laptop offerings. The extremely light chassis and well balanced mix of components, all for a very good price, make the Galago an all around excellent computer choice for gamers and engineers alike."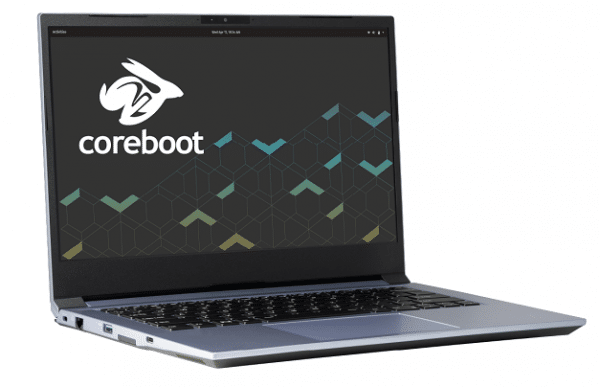 System76 shares specifications below.
Operating System
Pop!_OS 20.10 (64-bit)
Pop!_OS 20.04 LTS (64-bit)
Ubuntu 20.04 LTS (64-bit)
Firmware
System76 Open Firmware (coreboot, EDK2, System76 Firmware Apps)System76 Open Source Embedded Controller Firmware
Processor
11th Gen Intel Core i5-1135G7: 2.4 up to 4.2 GHz - 8MB Cache - 4 Cores - 8 Threads
11th Gen Intel Core i7-1165G7: 2.8 up to 4.7 GHz - 12MB Cache - 4 Cores - 8 Threads
Display
14.1″ 1920×1080 FHD, Matte Finish
Graphics
Intel® Iris Xe Graphics
Optional NVIDIA GTX 1650
Memory
Up to 64GB dual-channel DDR4 @ 3200MHz
Storage
1 × M.2 PCIe Gen4 NVMe. Up to 2TB total.
Expansion
1 × USB 3.2 Gen 2 Type-C / Thunderbolt 4, 1 × USB 3.2 Gen 2 Type-C, 2 × USB 3.2 Gen 1 Type-A, MicroSD Card Reader
Input
Multitouch Touchpad, Backlit Chiclet US QWERTY Keyboard
Networking
Gigabit Ethernet, Intel Dual Band Wi-Fi 6, Bluetooth 5
Video Ports
HDMI, USB 3.2 Gen 2 Type-C w/ DisplayPort 1.2
Audio
Stereo Speakers, 1× Headphone/Microphone Combo
Camera
1.0M 720p HD Webcam
Security
Disabled ME, Kensington Lock
Battery
Li-Ion - 49 Wh
Charger
Dependent on Graphics:
Intel Graphics: 65 Watts, AC-in 100~240V, 50~60Hz, DC-out 19V, 3.42A
GTX 1650: 90 Watts, AC-in 100~240V, 50~60Hz, DC-out 19V, 4.74A
Dimensions
12.79″ × 8.86″ × 0.69″ (32.49 × 2.50 × 1.75cm)
Weight
3.1 lbs (1.41kg)Base weight. Varies on configuration.
Model
galp5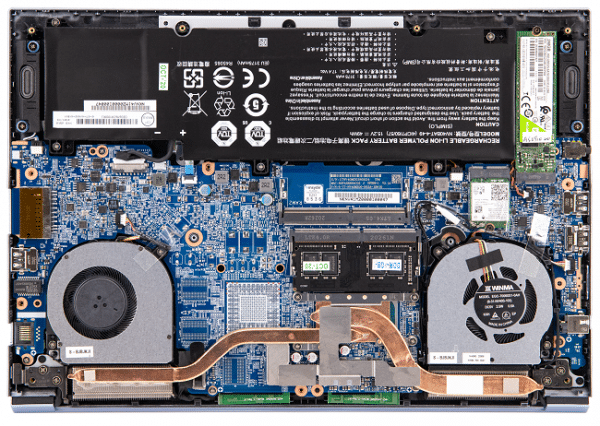 This newly refreshed System76 Galago Pro start at $999 for a base configuration with the Intel Core i5 chip. If you want the Core i7, or to choose other top specifications, the price will only go up from there. With that said, most computer users will probably be OK with the base model -- but only you can determine what specifications you truly need.
Ready to configure and buy your own Galago Pro? You can do so here right now! Keep in mind, however, that if you choose the NVIDIA GTX 1650, your laptop won't ship until early December.