Watch Apple's 'One More Thing' event here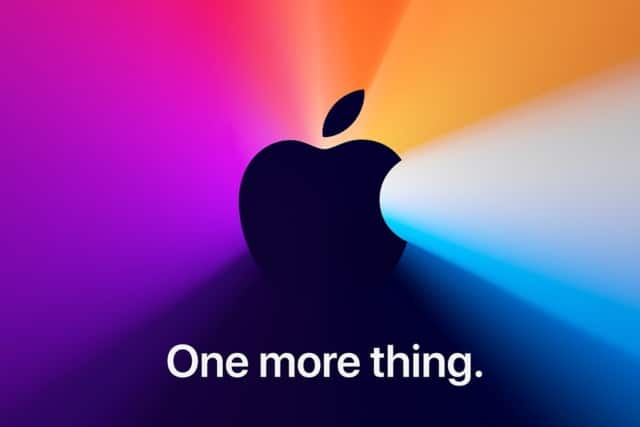 Apple is hosting a new hardware event today using "One More Thing" as its tagline. The Coronavirus pandemic means that -- like events earlier in the year -- this one is pre-recorded and has no audience… but what can we expect to see launched in Cupertino, California?
We are all but certain that this event will be the one at which Apple unveils new models of MacBook Air and MacBook Pro powered by its own custom silicon. But to find out everything about the company's switch to ARM, you'll have to tune in.
See also:
Apple has talked about its upcoming ARM chips for a while now, promising performance boosts and improvements in power consumption. Importantly, the switch means that Apple's desktops and laptops will offer native support for iOS apps. Today we can expect to learn about a new 13-inch MacBook Air, 13-inch MacBook Pro, and 16-inch MacBook Pro, but it's possible there will be other hardware revealed.
While there have been various rumors about the specs of the new chips, such as the fact it is based on the A14 chip, we'll have to wait until later today to find out the details for sure.
Things kick off today at 10am PST (or 1pm EST) and you can watch the event on the Apple event page, or on YouTube: