Logitech G PRO X SUPERLIGHT wireless gaming mouse is shockingly light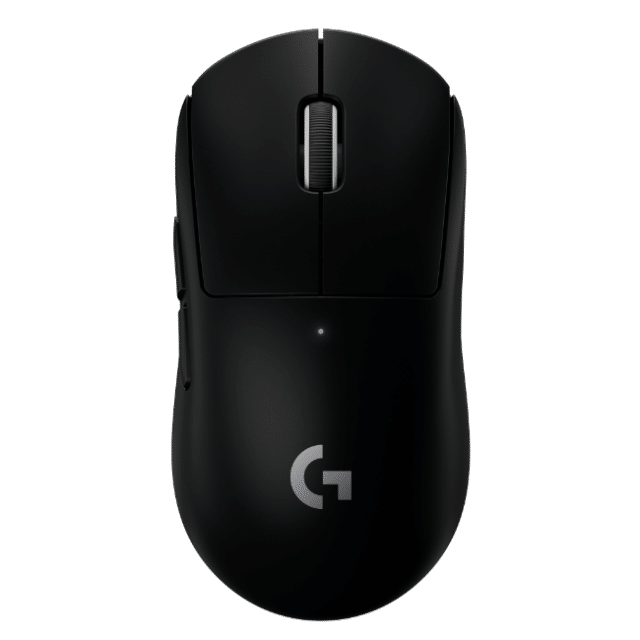 The weather is finally getting colder -- do you know what that means? We computer nerds and PC gamers don't have to feel bad about staying indoors while playing on our computers. During the spring and summer, you can sometimes feel bad about playing video games all day instead of enjoying the weather. In the fall and winter, however, it is totally justified!
You know what else is in the winter? Holidays like Christmas and Hanukkah. This means you can ask friends and family to buy you new PC hardware as gifts. It is the perfect time to ask mom or dad for a new keyboard or mouse, for instance.
Speaking of mice, Logitech has a new such product that you are absolutely going to want. Called "G PRO X SUPERLIGHT," this new wireless gaming mouse is insanely light at less than 63 grams. In fact, Logitech claims it is "the world's lightest wireless esports gaming mouse." You know what? I have been using this mouse for a few days now, and I can confirm it is shockingly light.
ALSO READ: Logitech launches affordable ERGO M575 Wireless Trackball
"Meticulously redesigned and engineered to reduce weight while enhancing performance, the new PRO X SUPERLIGHT is less than 63 grams and nearly 25 percent lighter than the standard PRO Wireless. In addition, the PRO X SUPERLIGHT features a more responsive 2.4 GHz LIGHTSPEED wireless for untethered play and up to 70 hours of battery life. The new mouse has large, zero-additive PTFE feet, for a low-friction experience that delivers unrivaled precision, speed and maneuverability," says Logitech.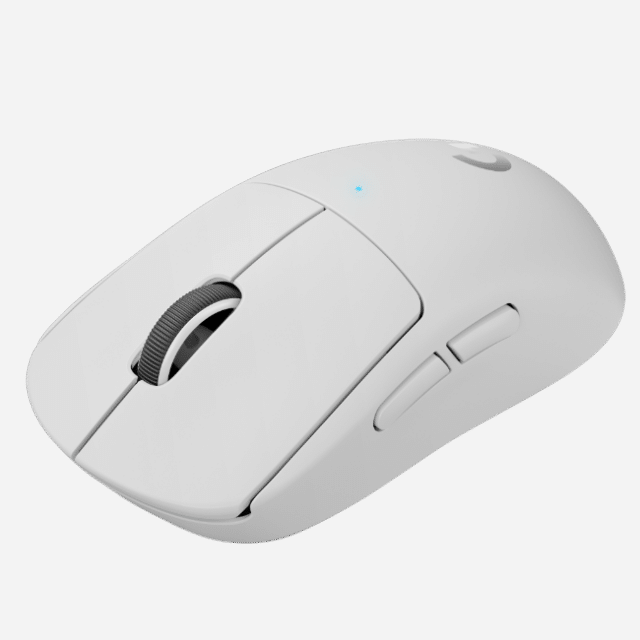 The company further says, "The PRO X SUPERLIGHT comes equipped with Logitech G's HERO 25K sensor at 25,600 DPI, the industry's first sub-micron level mouse sensor that can accurately track movement at the sub-micron level -- approximately 1/50th the thickness of a human hair -- without compromising on accuracy. The sensor does this without the use of smoothing and without spurious motion or parasitic counts. The HERO 25K sensor utilizes a smart power management system to continuously adjust frame rates based on the movement of the mouse to minimize power consumption."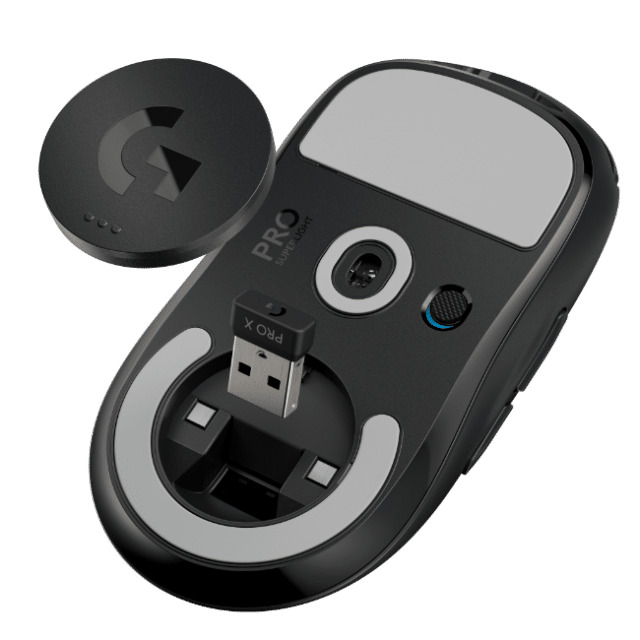 Logitech shares specifications below.
General
LIGHTSPEED wireless technology
Onboard memory
Click tensioning system
Zero-additive PTFE Feet
5 buttons
Tracking
Sensor: HERO
Resolution: 100 – 25,600 DPI
Max. acceleration: > 40G2
Max. speed: > 400 IPS 2
Zero smoothing/acceleration/filtering
Responsiveness
USB report rate: 1000 Hz (1ms)
Microprocessor: 32-bit ARM
Battery Life
Constant motion: 70 hours
Physical Specifications
Height: 125.0 mm (4.92 in)
Width: 63.5 mm (2.50 in)
Depth: 40.0 mm (1.57 in)
Weight: <63 g (<2.2 oz)

The Logitech G PRO X SUPERLIGHT wireless gaming mouse is a high-end product, so you shouldn't be surprised by its fairly high price -- $149.99. It can be purchased from the company directly at LogitechG.com and it will ship out in December.