Check out Windows 10X on the Microsoft Surface Pro 7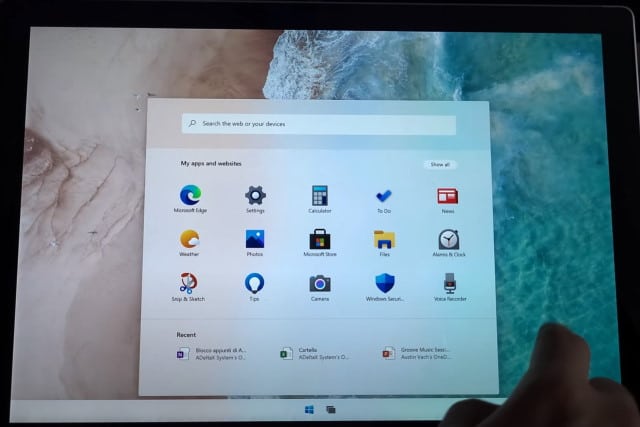 We've heard a lot about Windows 10X -- Microsoft's answer to Chrome OS -- and as we celebrated the arrival of 2021, the operating system leaked online. This has not only given people a chance to get a glimpse at what's to come -- and try it out for themselves -- but also to get the OS up and running on a variety of devices.
Indeed, one dedicated hacker has managed to get Windows 10X running on a Surface Pro 7. What's more, it all works pretty well.
See also:
So far people have managed to get Windows 10X running in a virtual machine, and even an M1-based Mac. But what most people will want is the ability to run the operating system on standard hardware and use it as their primary OS -- assuming they want to use it all, of course!
Self-certified "Device Bricker" as well as a UX designer student, ADeltaX shared news of running Windows 10X on Surface Pro 7 (specifically the i5-1045G4 / 16GB / 256GB model) via Twitter:
He also shared a short video on YouTube showing Windows 10X in action:
As you can see, pretty much everything works as you would expect, and it responds very well to touch and stylus usage.
Image credit: ADeltaX