TP-Link unveils KL125 Kasa Smart Wi-Fi Multicolor Light Bulb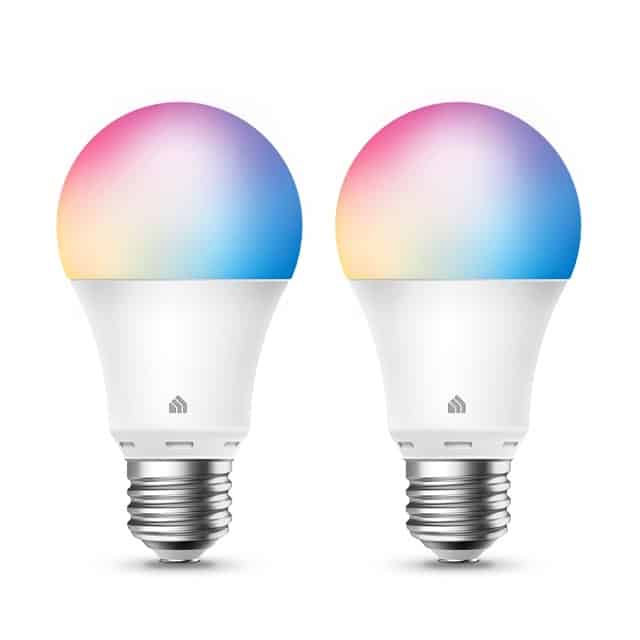 A smart home is a happy home as far I am concerned. Since going all-in on smart devices in my house, my life has been much improved. I can control my thermostat without getting out of bed, and when I leave a room, I can tell Google to turn off the light. If I hear a bump in the night, I can pull out my phone or tablet to monitor my Wi-Fi cameras. We are living in the future, and it is great.
For my smart lighting, I have outlet adapters connected to lamps, and for the most part, this works well. If I could do it over, however, I would probably just get smart bulbs. Today, TP-Link unveils its latest such product; the KL125 Kasa Smart Wi-Fi Light Bulb. This 800 lumen bulb is notable for being both dimmable and multicolor, meaning you can change the color and the brightness of the light -- something you cannot do with a smart outlet adapter.
"The Kasa Smart WiFi Light Bulb, Multicolor offers 16 million colors of customization to decorate your living space for any event. Equipped with easily accessible brightness controls, users can freely adjust from one to 100 percent while enjoying tunable whites from a cozy warm white (2500K) up to an energetic bright white (6500K). The Kasa Smart WiFi Light Bulb, Multicolor provides further customization through the free Kasa Smart app and is compatible with Amazon Alexa, Google Assistant and Samsung SmartThings," explains TP-Link.
The company further explains, "Additionally, users can group multiple bulbs together for seamless control across rooms, with set schedules to accompany users throughout a typical day from a gentle morning rising to a conversational dinner and calming bedtime routine."
The bulb will soon be available here for just $14.99. There will also be multi-packs that can save you money -- a 2-pack will be $24.99, while a 4-pack will cost just $34.99. Since the bulbs can be synced together, a multi-pack would probably offer the best experience.
Please note: Some of the above links may be affiliate links, meaning we, or our writers, may receive payment if you purchase one of these items (or other items) after clicking on them.