Feel the need for two layers of tabs in your browser? Vivaldi has you covered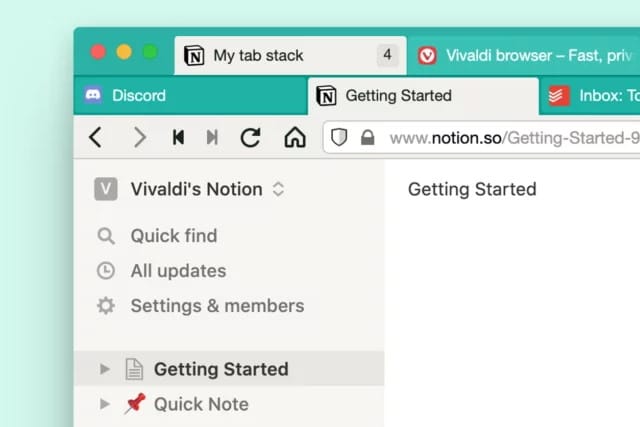 It is very difficult for web browsers to be able to honestly make the claim that they have an exclusive feature these days -- the likes of Chrome, Edge, Firefox et al have started to become all but indistinguishable from one another. Looking to stay ahead of the pack, however, Vivaldi has launched a new feature which is unique.
While the likes of Google have been experimenting with tab grouping and pinning to make room for more open tabs in a browser window, the latest version of Vivaldi has taken a new approach. With the new release you have two layers of tabs to play with, doubling your browsing opportunities.
See also:
The feature is actually a development of a previous option in Vivaldi -- compact tab stacking. There is no obligation to have two tab bars visible if you're not going to have enough open to justify it, so you're not going to lose screen space unless it's a feature you're going to make use of. The original implementation, which has been in testing for a while, saw tab stacks take up no more space than a single tab, focusing on keeping things compact.
The company explains the differences that have been introduced:
While Compact Stack is still a great view for those of you who wish to maximize screen space, Vivaldi's new view -- Two-Level Tab Stacks -- goes a notch higher.

By simply clicking on a stack, you expand and show the content of the stack, with full-size tabs on a new line. Having full-size tabs means that you can manipulate them like any other tab, using the same methods to open, close, activate, move or select tabs within a stack.
You can toggle between the two different methods of tab stacking by heading to Settings > Tabs > Stacked Tabs.
The video below shows the feature in action:
You can grab the latest version of Vivaldi here (64-bit) and here (32-bit).