Following Robinhood exodus, stock-trading app Public hits 1 million users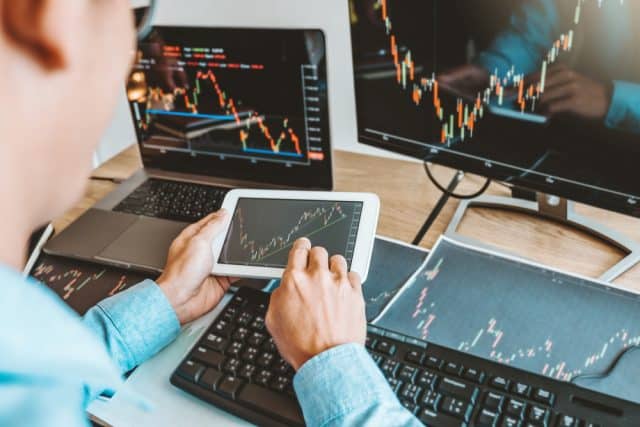 Investing has gotten much more popular lately, thanks in part to the monumental rise of stocks like GameStop. Sadly, popular trading app Robinhood upset many of its users when it temporarily suspended trading of that stock. As a result, some of its customers jumped ship to competing services, such as Public.
Highlighting just how much Public has benefited from recent events, today, the company announces it has reached a major milestone -- 1 million users.
"Today, we're excited to share a significant milestone on our journey: The Public community is now one million members strong. With a lot of growth comes more responsibility. It's something we don't take lightly, and that's why we're happy to also announce that we've raised an additional $220 million in funding from our existing investors," says Public.
The company further says, "This money will go towards scaling our infrastructure to ensure everything stays stable and smooth for the next few million members to come. But it's also going to help us accelerate new products and features many of you have been asking for."
What new features will be added? Users should be happy to know that both pre-market and post-market trading is on the way. Even more exciting, however, is the promise of crypto currency trading -- something for which many people have been clamoring. Buying Bitcoin through Public? Yup!
If you are interested in checking out Public, I have some good news -- you can sign up and get free stock by clicking here. This link will make sure that both you -- and yours truly -- earn some free stock, no strings attached. Seriously, guys, you don't have to enter any credit card or bank account information at all. It really is free stock!
I have been testing the Public app out lately, and I have been very impressed -- I am not surprised that the service has reached a million users. The app looks and works wonderfully, and you can even buy fractional shares. It makes investing fun.
Please note: Some of the above links may be affiliate links, meaning we, or our writers, may receive payment if you purchase one of these items (or other items) after clicking on them.
Photo Credit: JomNicha / Shutterstock