Satechi releases elegant Bluetooth presentation and multimedia remotes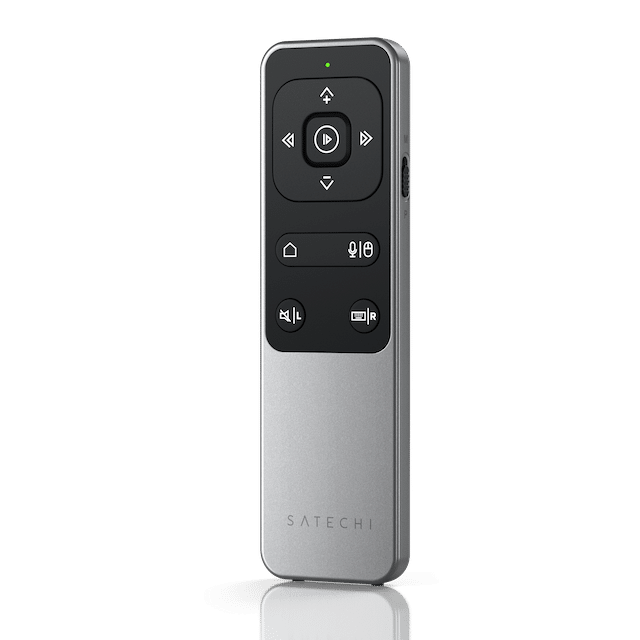 The pandemic has taken its toll on a lot of businesses, as both leadership and workers struggle to adapt to this new remote-work world. Despite what the doom-and-gloom pundits say, however, the physical office is not dead. Sure, there may be a permanent increase in hybrid situations, but many employees will be back to workplace cubicles soon enough.
One thing a lot of people probably don't miss about being in an office is in-person PowerPoint presentations. They are boring and awkward for both the presenter and the viewers. Thankfully, today, Satechi launches a new Bluetooth presentation remote called "R1" that will make presenting a slide-show more comfortable by allowing you to move around the room. In addition, the company is releasing the "R2" Bluetooth multimedia remote -- for those that want to control their music and videos wirelessly.
ALSO READ: Satechi launches 2-in-1 USB-C charger for Apple Watch and AirPods
"Satechi's R1 and R2 remotes come with wireless Bluetooth 5.0 connectivity that can work from up to 32 feet away, so there's no stress to stay tethered to the screen while presenting. Both remotes offer presentation control, as the R1 Bluetooth Presentation Remote includes back/forward slide buttons, virtual keyboard, and a black-out screen feature to help take full control of the presentation," says Satechi.
ALSO READ: Satechi unveils Apple-focused Quatro Wireless Power Bank
The company further says, "The R2 Bluetooth Multimedia Remote Control's presentation mode includes four-way arrows, home, left/right mouse buttons, and mouse on/off. The R2 Remote also offers multimedia control for music, videos, and more, including adjust volume, go forward/backward, play/pause, home/Siri, mute, and enable virtual keyboard."
The Satechi R1 Bluetooth Presentation Remote can be had here immediately for $44.99, while the R2 Bluetooth Multimedia Remote Control is available here for the same price. For a limited time, however, you can get 20 percent off each by using coupon code REMOTES20. That promotion will end on February 22, so act fast!
Please note: Some of the above links may be affiliate links, meaning we, or our writers, may receive payment if you purchase one of these items (or other items) after clicking on them.