Kingston sells HyperX gaming division to HP for damn near a half billion bucks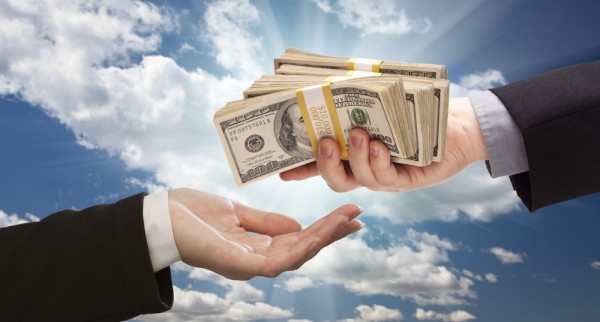 Kingston is a legendary company in the computing market, providing quality memory products for many years. Over time, it branched into the gaming business with its "HyperX" branding, expanding into products like mice, keyboards, headsets, and more. You know what? Gamers liked what HyperX was putting out, and it became a successful part of Kingston's business.
Fast forward to 2021, however, and Kingston is apparently ready to cash in on that success. You see, the company has agreed to sell HyperX to HP for $425M. Kingston seems to have won this deal, as HP will not get any of Kingston's memory business, such as RAM and SSDs. In other words, HP spent damn near a half billion dollars on a gaming accessories business, while Kingston retains its longtime bread and butter.
"HyperX products are designed to meet the most rigorous demands of all gamers -- from casual to the most hardcore -- giving them a winning edge and helping them stay on top of their game. Both of our companies thrive because we focus on our employees and share the same core values and culture. David Sun (Co-founder and COO) and I saw the possibilities for the HyperX business and its employees and we both realized that this change brings a brighter future for HyperX," says John Tu, Co-founder and CEO, Kingston.
Enrique Lores, President and CEO, HP explains, "HyperX is a leader in peripherals whose technology is trusted by gamers around the world and we're thrilled to welcome their outstanding team to the HP family. We continue to advance our leadership in Personal Systems by modernizing compute experiences and expanding into valuable adjacencies. We see significant opportunities in the large and growing peripherals market, and the addition of HyperX to our portfolio will drive new sources of innovation and growth for our business."
While Kingston will keep the memory aspect of the HyperX business, it isn't clear if the two companies will simultaneously use the "HyperX" branding. In other words, in the future, you might buy a HyperX headset made by HP and a HyperX SSD from Kingston. This could certainly get confusing, with customers unsure of which company to contact for support, for instance.
Ultimately, we will have to see how all of this plays out, it seems. The deal is predicted to close in Q2 of this year.
Photo Credit: Andy Dean Photography/Shutterstock