CORSAIR releases KATAR PRO XT gaming mouse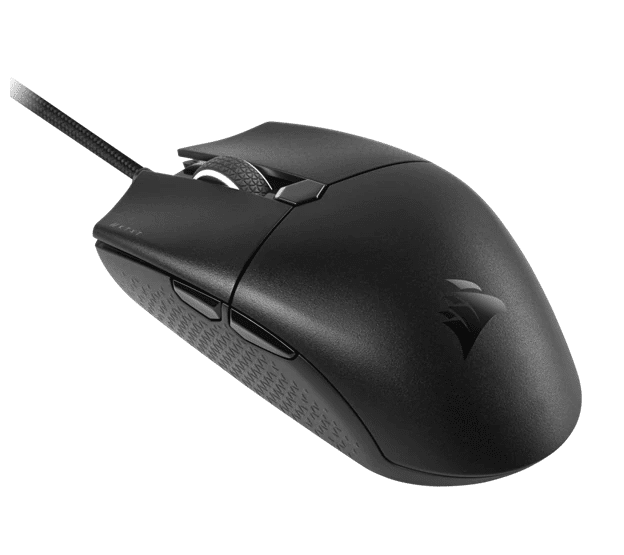 Do you ever get tired of the flashy designs that many gaming products have these days? I know I am personally fatigued by it sometimes. Look, I enjoy RGB lighting and computers that look like alien spaceships as much as the next guy, but sometimes I crave a more conservative design style.
And that is why I am very intrigued by Corsair's newest gaming mouse. Called "KATAR PRO XT," the device has a no-nonsense design that makes it appropriate for an executive's desk without being entirely boring. Best of all, it is very affordable -- you will be shocked by the low price.
"Sporting a compact symmetrical shape, the KATAR PRO XT is great for claw and fingertip grip styles. With a weight of 73g, the KATAR PRO XT is one of the lightest in the entire CORSAIR gaming mouse lineup, aided by a lightweight paracord cable that reduces drag to enable faster and more precise movements. Debuting in the KATAR PRO XT, CORSAIR QUICKSTRIKE buttons feature a spring-loaded pre-tensioned design with zero gap between the primary mouse buttons and their switches, so that all your shots and spells register immediately with virtually no travel distance," says Corsair.
The company also says, "The KATAR PRO XT is outfitted with the high-performance features that gamers demand, including an 18,000 DPI optical sensor for high-accuracy tracking and durable OMRON switches guaranteed for 50 million clicks. The KATAR PRO XT is equipped with six buttons, all programmable with CORSAIR iCUE software to execute time-saving macros, custom actions, button remaps, and much more. iCUE also enables sensitivity adjustment right down to single DPI steps, and saves up to three DPI presets for convenient adjustment when switching games or tasks."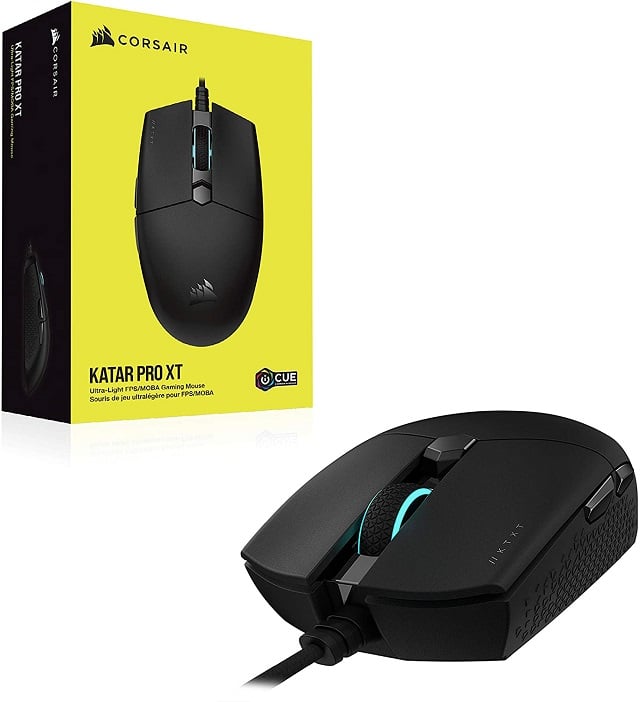 So, just how affordable is the CORSAIR KATAR PRO XT gaming mouse? It can be ordered here now for just $29.99. Yes, folks, for a penny less than thirty bucks, you scan score this beautifully conservative wired gaming mouse from one of the most respected brands on the market.
Please note: Some of the above links may be affiliate links, meaning we, or our writers, may receive payment if you purchase one of these items (or other items) after clicking on them.