Kubuntu Focus XE is the perfect laptop for Windows-switchers and Linux beginners [Review]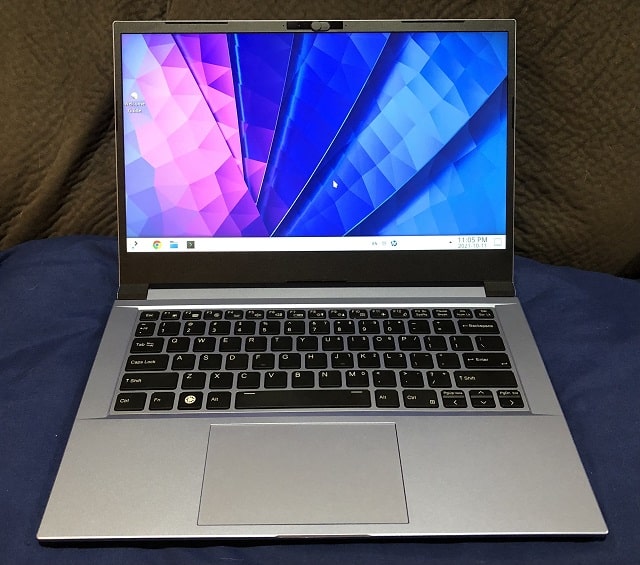 All Linux distributions are not created equally. In other words, it is absolutely not correct to say "Linux is Linux." Not only are there differences under the hood with things like package managers and kernel versions, but more user-focused variations too, such as the actual desktop environment. Unlike Windows that only offers one interface, there are several for Linux-based operating systems. Ultimately, a user's Linux experience can vary wildly based on distro.
But what Linux distribution is best for a beginner? This is an impossible question to answer definitively, but to attempt to do so, it is important to first define what a "beginner" actually is. Are they a first-time computer user or more likely, a longtime Windows user looking to switch to Linux? While the former is a blank canvas, the latter has many existing computing habits and expectations. And so, looking for something that doesn't deviate far from the traditional Windows user interface.
With the said, KDE Plasma is a great option, as the desktop environment will feel familiar for all computer users that have used Windows 95 and higher -- you have a "Start" button on the bottom left of the screen with a traditional taskbar and clock on the bottom right. It isn't identical to Windows, but it is not radically different like GNOME would be.
So, if we decide that KDE Plasma is a good beginner desktop environment, we must then pick an operating system that uses it. For this, something based on Ubuntu would be ideal, as there are plenty of packages available for that distribution -- plus a wealth of online articles and resources. Thankfully, there is an official Ubuntu version that uses KDE Plasma -- Kubuntu.
Making things even easier, the folks over at Kubuntu Focus (aka MindShare Inc.) are selling laptops with that operating system pre-installed. These notebooks ship with Kubuntu and other great software applications to make it a comfortable experience for new Linux users. It even comes with tweaks, enhancements, and specialized software.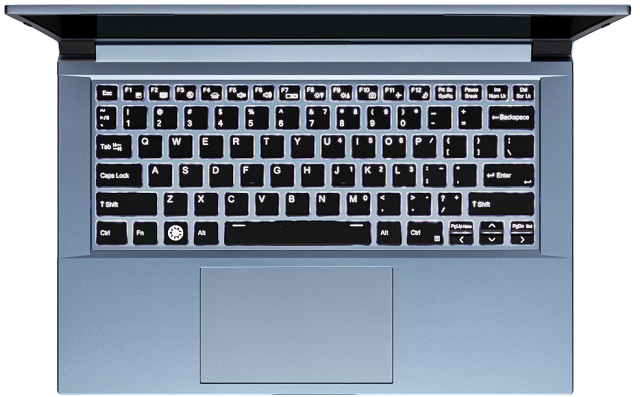 MindShare Inc. shares with BetaNews four major benefits of Kubuntu Focus
"We deliver pure Kubuntu and then add tools, configs, and curation. We don't think forking the distribution does anyone any favors and instead work to upstream many improvements. Some patches, for example, are already in the Linux kernel."

"We encourage live, free support sessions to solve customer issues promptly and completely. The customer with an issue benefits directly, and other customers benefit because we roll out updates to everyone rapidly based on our findings. The result is happier customers and fewer support calls."

"We try to guide our customers to a single source of truth instead of reinventing the wheel. For example, we might mention considerations for using Inkscape on our hardware, but we will direct users to official Inkscape documentation and tutorials otherwise."

"Our customers rarely know that we've fixed issues upstream. Instead, their systems just continue to work instead of breaking on the extra QA we do. For example, we substantially vet kernels and deep learning + graphics libraries for our hardware before updating customer packages."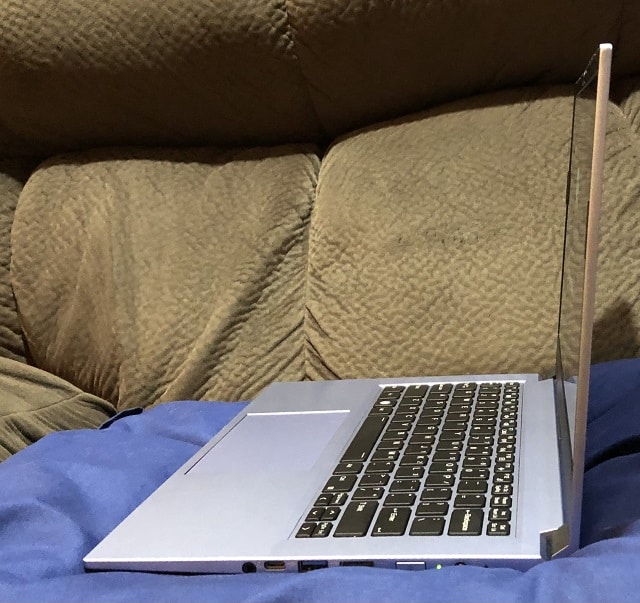 There was previously just one model of Kubuntu Focus laptop, currently called "M2," and it is priced at $1,645. That high cost made it unachievable for many. Thankfully, a lower-priced model, called "XE," was introduced to the world, and it can be had for less than $900. And no, the more affordable Kubuntu Focus XE is not neutered -- it is nicely equipped even with the base configuration.
For $895 you will get a 14-inch laptop with an 11th-gen Intel Core i5, 8GB RAM (single channel), and a 250GB NVMe SSD. You can increase the RAM and SSD capacity plus bump the processor to a Core i7, but that will obviously increase the cost. Only you will know what specifications will best meet your needs, but I would suggest everyone upgrade to dual-channel 16GB RAM at the very least.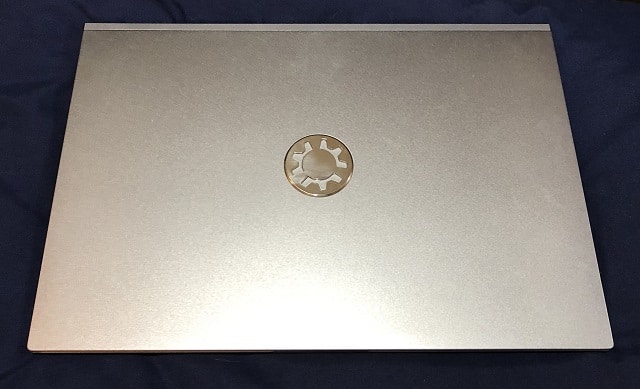 Specifications
| | |
| --- | --- |
| Display | 14.0" Full-HD IPS LCD with LED Backlight Full-HD 1920 x 1080 Matte with Anti-Glare Coating View angles of 89/89/89°Open angle of 140°Color > 90% sRGB and > 72% NTSC Max Brightness > 300cd/m²Max Contrast > 1200:1Connect up to 4 concurrent displays: three external and the laptop panel. A single 3840 x 2160 (4K) display @30 Hz can connect to the HDMI 1.4b port. Up to two 3840 x 2160 (4K) displays @60Hz can connect using DisplayPort 1.4a through the USB-C Thunderbolt 4 port. |
| Chassis | Composite Aluminum and Plastic SurfacesAluminum top and keyboard DeckCool and light plastic bottom and screen bezel3.2 lbs (1.45 kg) with battery 12.8 x 8.9 x .69 in (325 x 225 x 17.6 mm)User accessible components (disk, memory, wifi, fans) with 12 standard Phillips case screws |
| Keyboard | Single Zone White LED BacklightUser Configurable Intensity with Function KeysKubuntu Super Key |
| Clickpad | Large, centered click pad supports multi-finger gestures and scroll |
| Webcam | Top-center, 1.0 MegaPixel HD 720p (1280 x 720), integrated microphone, physical security shutter |
| Sound | High Definition Audio2 x 2 W SpeakersIntegrated Microphone |
| Ports | 1 x Thunderbolt 4 USB-C 4.0 Gen 3x2 (DisplayPort 1.4a, Power Delivery DC-IN 25 V/3.25 A )1 x USB-C 3.2 Gen2 (no DisplayPort or DC-IN)2 x USB-A 3.2 Gen11 x HDMI 1.4b (with HDCP)1 x 2-in-1 Audio Jack - Headphone and Microphone1 x RJ-45 Built-in Gigabit Ethernet LAN (10/100/1000 Mbps)1 x Kensington Lock1 x 6-in-1 Card Reader (MMC / RSMMC / SD / mini SD / SDHC / SDXC)1 x DC-IN Power Connection |
| Processor | 11th Generations Intel Core i7-1165G72.8 GHz Base, 4.7 GHz Turbo4 Cores, 8 threads12 MB Smart Cache28 W TDP (highest performance)11th Generations Intel Core i5-1155G72.4 GHz Base, 4.2 GHz Turbo4 Cores, 8 threads8 MB Smart Cache28 W TDP (highest performance) |
| Graphics | i7 integrated Intel Iris Xe Graphics G796 Execution Units400 MHz - 1300 MHz (Boost) Shared VRRAM with System Performance is similar to the NVIDIA MX450i5 integrated Intel Iris Xe Graphics G780 Execution Units 400 MHz - 1300 MHz (Boost)Shared VRRAM with System Codecs AVC, HEVC, VP9, AV1 Performance is similar to NVIDIA MX250 |
| Memory | Dual Channel DDR4 3200 MHz SoDIMM, Max 64 GB |
| Storage | 1 x M.2 2280 NVMe PCIe Gen4x4 Samsung 3,500 / 2,700 MBps Sequential Read / Write Over 5x Faster than Standard Evo 860 Pro SSD |
| Battery | 49 Whr Li-ION Battery Up To 6 Hours Typical Use with Medium Display Brightness Flexi Charger Battery Optimization Available in BIOS |
| Power Supply | 65 Watt Mini Power Supply AC90 x 50 x 30 mm, 0.46 lbs (0.21 kg)Input 100-240 Volts AC, 50-60Hz Line Frequency Output 19 Volts DC, 3.42 Amperes Power may optionally be provided through USB charging on Thunderbolt 4 port Use Flexi Charger BIOS option to maximize battery life for laptops frequently plugged-in for long periods |
| Network and Bluetooth | Intel Dual Band Wi-Fi 6 AX 200, M.2 2230 Card LAN and WLAN 802.11 AC/A/B/G/N/AX Dual-Band 2.4 and 5 GHz2x2 Communication Channels 300Mbps @2.4 GHz WIFI; 2.4Gbps (5 GHz WIFI))Dual Mode Bluetooth 5.2Built-in Gigabit RJ-45 Ethernet LAN (10/100/1000Mbps) |
| Security | Full Disk Encryption No-Cost Option Kensington Lock Mount Optional Pre-Configured YubiKey 5 NFC 2FA Optional BIOS Disable TPM 2.0 chip |
| Warranty | One- or two-year limited hardware with software support |
| Cooling | Two fans cool the chassis. Near-silent in typical office, content creation, and development use. Reduces power draw and fan noise by setting power level to low: Start Menu > Kubuntu Focus > Power Profile and select Low. |
| Expansion | User expandable SSD, NVMe, and RAM under warrantyOpens with standard screwdriver |
We here at BetaNews got the opportunity to try the Kubuntu Focus XE, and yours truly has been using it daily for several weeks to see how I like it. The laptop, as tested, is equipped with an 11th-gen Core i7, 16GB RAM, and a 500GB NVMe SSD.
Upon taking the laptop from the box, I immediately noticed its aluminum body was not super-slim, but instead, thick enough (12.8 x 8.9 x .69 in) to accommodate useful "thicker" ports such as USB-A, full-size HDMI, and Ethernet in addition to the thinner USB-C/Thunderbolt 4. It even has a full-sized SD card reader that comes with a plastic dust-protector insert -- a nice touch that I appreciate.
Despite not being ultra-thin, it is surprisingly light. Like, when I picked it up, I was pleasantly surprised. The company says it weighs 3.2 pounds, and I am sure that is true (I don't own a scale), but I initially guessed it was less than three pounds when I first held it. The body of laptop feels solidly built, but there is a bit of flex on the lid and keyboard deck when you press on them.
Speaking of the keyboard, with the laptop opened, you get well-spaced backlit keys that have nice travel and adjustable brightness. Typing on it is an absolute dream. Seriously, I love typing on the XE. The multi-touch trackpad is accurate and a nice size, but the physical press is a bit stiff -- I have to exude a bit more energy than I'd like to click, but I did get used to it pretty quickly.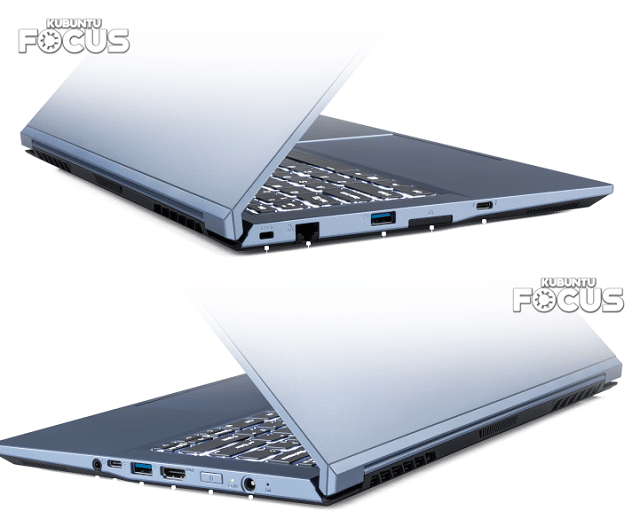 Charging and power is handled by a barrel-style power adapter and not a fancy USB-C charger, and that is fine with me. This is exactly the type of power adapter that is still included with most laptops nowadays. The charger feels well-made too, and it should survive many trips inside your backpack or other luggage.
Upon turning on the laptop, I was presented with the option of unlocking the already-encrypted boot drive with the provided default password. Yes, I was then given the opportunity to change it during the set up process. Don't want drive encryption? You aren't forced to have it -- you can select no encryption when configuring the laptop. Taking things a step further, you can even opt for a YubiKey USB dongle for decryption.
Once booted into Kubuntu, I found a nice Welcome Wizard that walked me through setting up the laptop. Once that was complete, I found a useful welcome guide on the desktop that shared information about the notebook, including how to contact support and a list of curated apps to run on the computer.
Most importantly, there is a ton of excellent included software, such as the indispensable LibreOffice suite of office apps that rivals Microsoft Office. You also get the Firefox web browser, Thunderbird email client, Kdenlive video editor, GIMP image editor, Audacity audio editor, Shotwell photo manager, Telegram messenger, and Steam video game library/launcher. Dropbox is even pre-installed for those that need cloud storage.
In addition to all that popular software, the KDE Focus team includes some specialized apps of their own called "Focus Tools." Want to get rid of old unused kernels to free up some storage space? There is the Kernel Cleaner app, for example. These specialized apps add to the overall great user experience.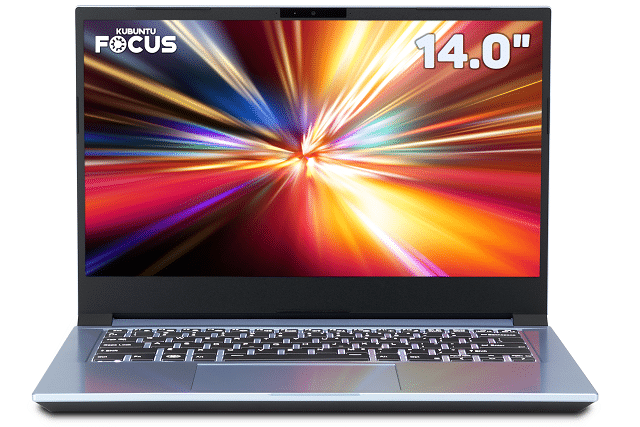 Unfortunately, some of the included Focus apps don't actually apply to the Focus XE laptop. For instance, the Video Sync Utility is for NVIDIA GPUs, but this laptop has Intel graphics only. The Keyboard Color Chooser lets you change the color of the keyboard back-lighting, but the XE model isn't compatible. It seems pointless to include this software as it could confuse the user. For instance, I personally spent 10 minutes or so trying to change the keyboard color before discovering I simply couldn't.
Except for testing gaming or enthusiast systems, I am not a benchmark guy, instead depending on real-world use and "feel" when using hardware. The Kubuntu Focus XE is an everyday multi-purpose laptop that intends to provide a top experience for general use. It's worth noting that thanks to the Thunderbolt 4 port, an eGPU could be connected to transform this into a gaming machine, but that is not its main focus.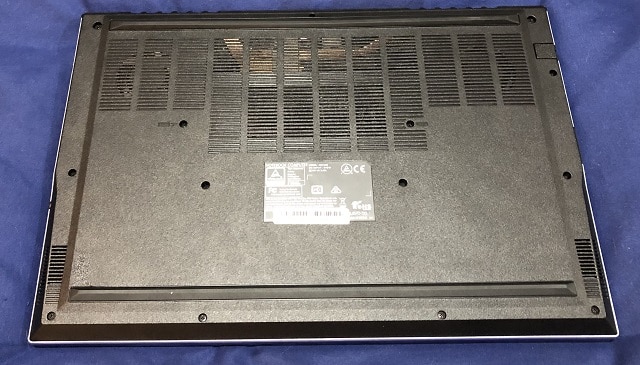 I am happy to say the computer does not disappoint as a general use laptop. All of the software I normally use runs fast and without being sluggish -- as you'd expect from a Core i7, 16GB RAM, and an NVMe SSD. Even the wireless networking is a speedy Wi-Fi 6 card. Believe it or not, all RAM configurations come with memory clocked at 3200Mhz -- how cool is that?
However, while performance is great, the cooling fan can get quite loud as temperatures rise under heavy load. No, the fan isn't obnoxiously loud, but it can be obvious and noticeable at times. Thankfully, the cooling fan is not high-pitched, either -- the level of noise is perfectly acceptable even in an office setting. In other words, it won't annoy your nearby co-workers. I am happy to say I hear no coil-whine either.
The Focus XE has a bright 14-inch 1080p60 display and it looks amazing. Quite frankly, a higher resolution on a screen this size really isn't necessary, and it can even drain the battery quicker. Not to mention, Linux still can experience some issues with hi-res screens, so 1080p remains the most headache-free experience.

There is no touchscreen option either, but most Linux distributions don't play nice with touch either. Ultimately, a 1080p non-touch screen is the right decision to keep costs low and maximize power efficiency. You won't be disappointed. Privacy enthusiasts will love the integrated webcam cover.
Unfortunately, the speakers are a bit disappointing. Don't get me wrong, the audio isn't bad, but it isn't great either. You see, the speakers are on the bottom of the laptop rather than the top, so sound is not directed at the user but at the surface on which the computer sits. As a result, audio does not get very loud and it can be a bit muddy. If you want to watch some YouTube videos, the speakers are totally passable, but for music, you will want to invest in headphones or maybe a Bluetooth speaker.
The Kubuntu Focus team claims the XE can get up to 6 hours of battery life, and I am sure that is possible under perfect conditions, such as with the screen brightness turned low and keyboard back-lighting switched off. However, in my testing, I averaged about 4.5 hours of use before needing to grab the charger. With that said, the company promises it will soon introduce some software tweaks that will reduce idle power consumption. Ultimately, I have been satisfied with the 4+ hours of usage that the XE delivers.

Should you buy the Kubuntu Focus XE Linux laptop? If you are looking to run a Linux-based operating system and want a laptop that is guaranteed to work, it should absolutely be considered. Not only is the hardware largely great, but arguably more importantly, the included software is top-notch.
The Kubuntu operating system is wonderful, as is all of the included curated apps. Not to mention, the Kubuntu Focus enhancements including the specialized apps, Welcome Wizard, and welcome guide, will make things much easier for Linux beginners. The Kubuntu Focus team set out to deliver an excellent user experience at an affordable price with the XE laptop and they totally delivered.
Starting at $895, this Linux notebook is a no-brainer. The Kubuntu Focus XE is highly recommended -- I truly love this notebook. Even with the base configuration, it should prove wonderful. You can buy the computer here now.