StarTech.com launches Bluetooth 5.0 Audio Receiver with NFC

If your stereo receiver or speaker system lacks Bluetooth connectivity, what should you do? Throw your existing stereo gear in the trash and buy something new with the wireless standard? I mean, I suppose you could, but that would be idiotic. Instead, you can simply add Bluetooth with a dongle.
Yes, such adapters exist, allowing you to add Bluetooth connectivity to wired speakers and stereos. Best of all, they are typically very simple to use. Today, StarTech.com launches a new such dongle, and it looks to be rather premium. Called "Bluetooth 5.0 Audio Receiver with NFC," not only does it offer analog connectivity, but optical output too. It even features 48KHz/24 bit sample rate support.
ALSO READ: Kubuntu Focus XE is the perfect laptop for Windows-switchers and Linux beginners [Review]
"Turn your home stereo, or any audio output into a Bluetooth-compatible media gateway with this Bluetooth 5.0 audio receiver that features a HiFi grade Wolfson WM8524 Digital to Analog Converter (DAC), and provides rich and high-quality sound. This BT receiver lets you connect audio systems that have analog audio inputs with the included 3.5mm to RCA cable. Alternatively, you can connect to newer audio systems via the Optical output to take advantage of lossless/high-resolution audio files," explains StarTech.com.
ALSO READ: ADATA launches insanely fast Premier Extreme SDXC SD 7.0 Express Card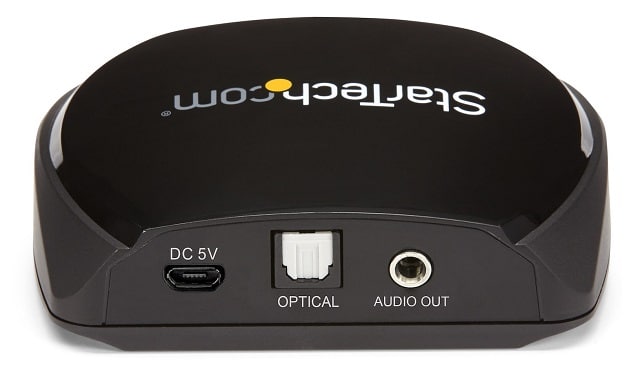 The company further says, "With Bluetooth 5.0 you can stream to longer distances up to 20m (66ft) of line of distance. Obstructions between the receiver and your mobile devices will decrease the transmission range. This wireless Bluetooth receiver can hold up to 8 paired devices in memory, so your audio system is always ready to play music from your favorite devices (audio is streamed to one device at a time). With Near Field Communication (NFC), simply tap your NFC-equipped devices to the aux receiver to instantly pair and start streaming audio."
ALSO READ: Yubico YubiKey Bio authentication dongle uses biometrics for added security on Windows, Mac, and Linux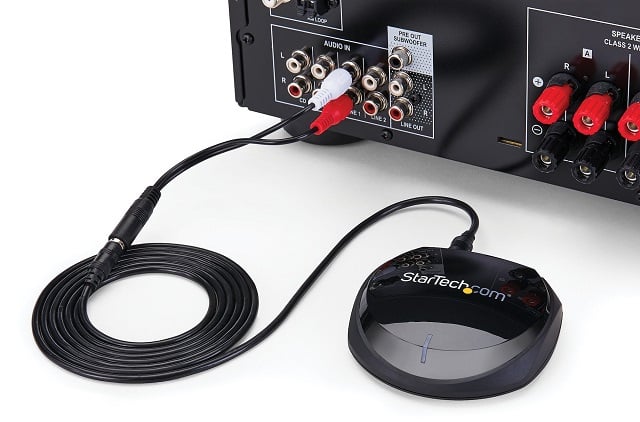 The Bluetooth 5.0 Audio Receiver with NFC can be purchased from Amazon here now. StarTech.com is asking $55.99, which makes it a bit pricier than similar offerings. However, the inclusion of Bluetooth 5.0, NFC, and optical output absolutely makes it worth the premium -- especially from a highly respected brand such as StarTech.com.
Please note: Some of the above links may be affiliate links, meaning we, or our writers, may receive payment if you purchase one of these items (or other items) after clicking on them.