KLEVV unveils R1 and S1 USB-C SSDs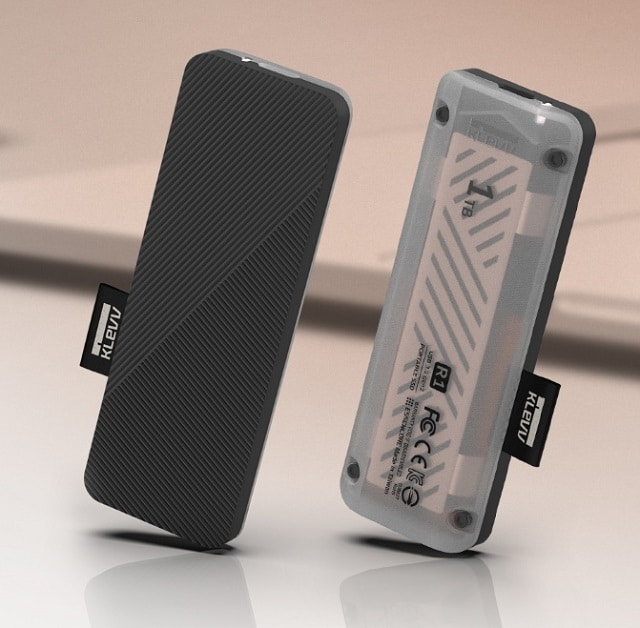 Solid state drives make wonderful internal boot drives for computers, but they are also great options for external storage too. Not only are they smaller than mechanical hard disk drives, but they use less power and are much quicker as well. Quite frankly, if you are someone that needs to transport data on a portable drive, you'd be crazy to still use HDD in 2021.
Today, KLEVV announces a pair of external solid state drives. Called "R1" and "S1," both drives connect using USB-C, but they can interface with USB-A ports too. While both SSDs are very fast, the S1 is faster than the R1. The former uses USB 3.2 Gen 2x2, while the latter relies on the slower USB 3.2 Gen 2.
ALSO READ: NETGEAR AXE11000 Orbi Quad-Band Wi-Fi 6E Mesh System (RBKE963) is expensive
"The pocket-sized KLEVV R1 features a stylish dual texture with minimalistic black top cover and a translucent underside, exhibiting the uncompromising quality of KLEVV's unique details mixed with a modern design. Based on USB 3.2 Gen 2 (10Gbps) standard, the R1 delivers satisfying read /write speed of up to 1,000MB/s and supports Windows, Mac OS, and Android system, connects via versatile USB-C port. It's available in both 500GB and 1TB capacity and goes with corresponding Type-C to C and C to A cables inside the package," says KLEVV.
ALSO READ: StarTech.com launches Bluetooth 5.0 Audio Receiver with NFC
The company further says, "The premium KLEVV S1 connects via USB 3.2 Gen 2x2 (20Gbps) transfer and easy USB-C connectivity to perform extreme data transmission speeds as fast as 2,000MB/s. The S1 fully supports both Windows and Mac OS, and is available in extra-large capacities of 1TB and 2TB. Type-C to C cable and C to A adapter are provided with the product for easy connectivity."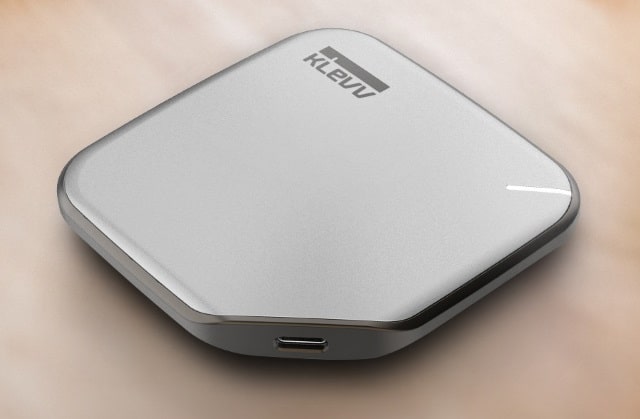 The KLEVV R1 solid state drive comes in both 500GB and 1TB capacities, but only the smaller capacity variant seems available for purchase today. It can be had from Amazon here for just $69.99. The KLEVV S1 will hit stores later this year in capacities of 1TB and 2TB at undisclosed prices.
Please note: Some of the above links may be affiliate links, meaning we, or our writers, may receive payment if you purchase one of these items (or other items) after clicking on them.