Businesses are afraid of the big bad bots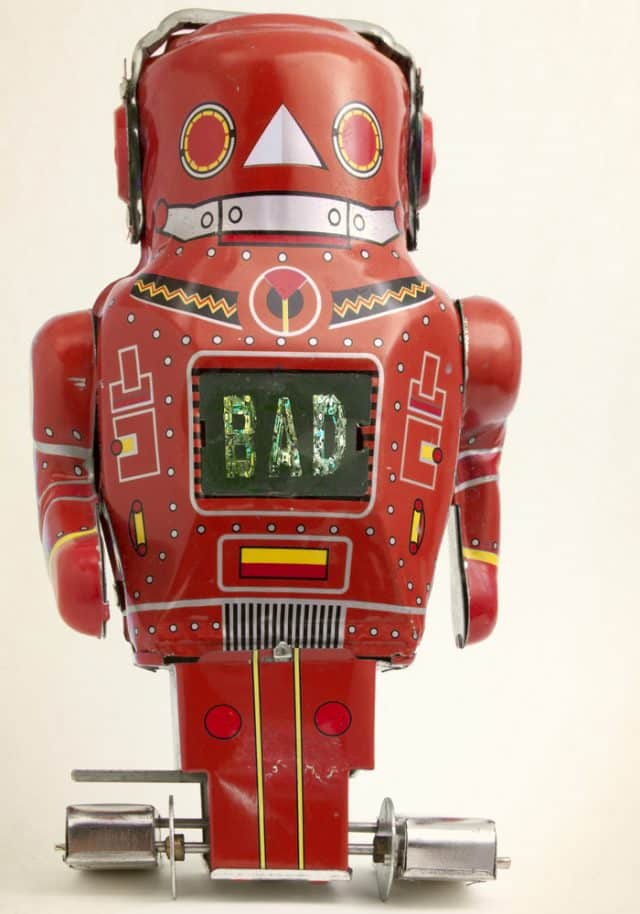 A new report out today looks at the measures businesses are taking against bots and how successful they are -- and it doesn't offer good news.
The study from Kasada finds that 64 percent of organizations lost more than six percent or more of their revenue due to bot attacks, and 32 percent have lost 10 percent or more in the last year.
A quarter of respondents say that on average a single bot attack costs their organization $500,000 or more, and 44 percent of respondents say it costs them $250,000 or more. 45 percent of companies surveyed say bot attacks result in more website downtime at their organizations, and about a third say these attacks result in brand or reputational damage, reduction in online conversions, and more frequent data leaks.
"While all organizations surveyed prioritize the need to defend against bad bots, most cannot fend them off due to ineffective bot mitigation solutions," says Sam Crowther, CEO and founder of Kasada. "More has changed in the bot ecosystem over the past two years than the prior decade. Today's organizations need a different approach, one that is proactive and constantly adapting alongside attackers."
Bots are becoming more sophisticated and difficult for security tools to detect, and only 31 percent of respondents are very confident in their ability to detect new ones. Only 15 percent report that their security solution retained effectiveness a year after its initial deployment. The most difficult types of bot attacks to stop are credential stuffing, account takeover, web scraping, denial of inventory, CAPTCHA defeat, application DDoS, fake account creation, carding, and cracking.
With 80 percent of executive teams asking about bot attacks within the past six months, attacks and their effects have become a C-Level concern. As a result, a majority of companies (63 percent) plan to increase their spending on bot prevention over the next year.
The full survey is available from the Kasada site.
Image credit: davincidig/depositphotos.com