Get 'The Leadership Habit' ($17 value) FREE for a limited time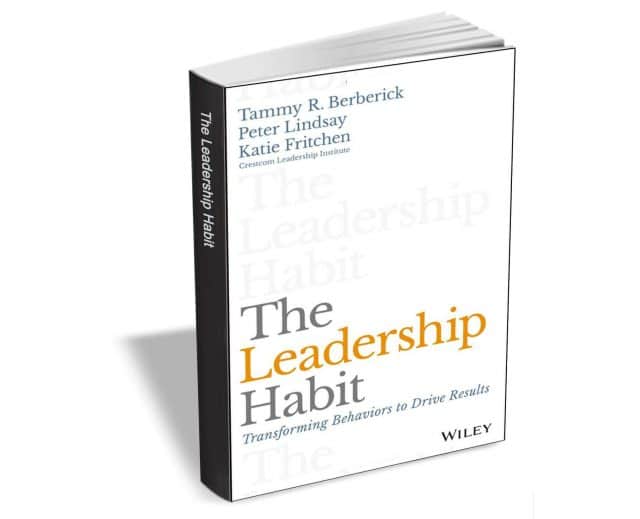 The Leadership Habit provides the framework for patterns of behavior that will transform the way you lead. By articulating a clear, well-defined standard of what it means to be a leader, this book condenses volumes of advice and opinion into 10 key areas and teaches leaders how they can create daily habits surrounding these centers of excellence.
Leaders who can commit to creating change will develop more productive teams and will build long-term growth for their organization.
SEE ALSO: Get 'Account-Based Marketing For Dummies' ($16 value) FREE for a limited time
This book is your invaluable guide to being one of the greats, with proven advice and a concrete framework for leading well. Through expert discussion and deep dissection of these critical areas, you'll discover how to drive for results, build the best team, execute on vision, foster innovation, and more. Learn how to:
Transform your habits across 30 specific skill areas
Model personal growth, focus, and positivity
Accelerate productivity and maintain your organization's competitive advantage
As a leader, your team's performance and your organization's outlook are direct reflections of you. Discover how to become a catalyst for driving performance and results by transforming your actions every day.
The Leadership Habit, from Wiley, usually retails for $17, but BetaNews readers can get it entirely free for a limited time.
All you have to do to get your copy for free is go here, enter the required details, and click the Download button.
The offer expires on December 1, so act fast.