Two-thirds of UK business leaders expect more cybersecurity threats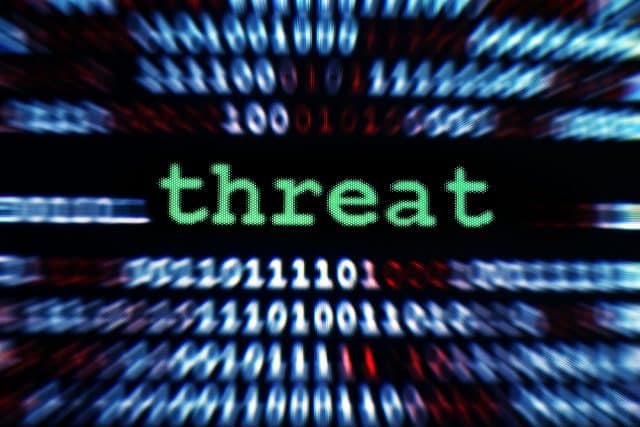 Around two thirds (66 percent) of UK business leaders expect the threat from cyber criminals to increase over the next 12 months, according to the latest PwC cybersecurity survey of business and technology executives.
In the past year ransomware has had a significant impact on organizations already dealing with the challenges posed by the Covid pandemic, and 61 percent of executives expect to see an increase in reportable ransomware incidents in 2022.
There's also concern about a broader increase over the next 12 months in cyber threats, including business email compromise (61 percent) and malware via software updates (63 percent). 64 percent expect a jump in attacks on their cloud services over the next year, however only 41 percent say they have an understanding of cloud risks based on formal assessments.
Richard Horne, cyber security chair at PwC UK says, "Even when their own cyber defenses are solid, organizations can be vulnerable to an attack through their suppliers. A sophisticated cyber criminal will always search for the weakest link. It is essential for business leaders to fully understand and manage their organization's web of third-party relationships. However, our research shows that fewer than half of UK respondents say they have responded to the escalating threats that complex business ecosystems pose."
There are worries about the complexity of systems too, 86 percent of respondents say that complexity in their organization is creating concerning levels of risk, with third-party cyber risks a glaring blind spot.
In response to these issues 63 percent are increasing their cyber security budgets over the coming year, compared to 56 percent in last year's survey. In addition, nearly a quarter of organizations (24 percent) plan to increase their cybersecurity spend by 10 percent or more.
"As cyber security budgets increase, organizations are faced with the challenge of ensuring they get the best return on their investment. Our research found that few organizations are confident they are reaping the rewards from increased spending. For example, while 37 percent of UK respondents said they had implemented cloud security at scale, just 18 percent are fully realizing the benefits of their investment. The remainder either weren't investing in this area or hadn't yet implemented it at scale," Horne adds. "To overcome this challenge and build greater confidence in their security investments, organizations must improve their cyber risk modeling and analysis. This ensures increases in cyber budgets are allocated to priority risks and help build long-term resilience."
You can find out more on the PwC site.
Image credit: alexskopje/depositphotos.com