Zoom boosts security with automatic updates for Windows and macOS -- but Linux users miss out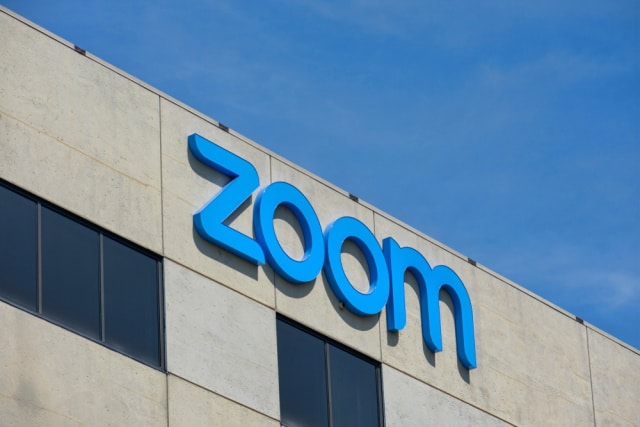 Many things have come as a result of the COVID-19 pandemic, and the increased usage of video messaging and video conferencing tools is one interesting phenomenon. At the start of coronavirus-related lockdowns and periods of working from home, Zoom rocketed in popularity -- but the service soon found its security practices under close scrutiny and in receipt of strong criticism.
In the intervening month, Zoom did a lot of work to improve not only its images, but also the security of its platform and safety of its users. Continuing this trend, the company has launched a new automatic update feature for the Windows and macOS versions of the Zoom client.
See also:
While Zoom, like other companies, is usually swift to make updates and patches available when a security issue is discovered, for the fix to be effective users have to install them. Automatic updates help to get around this problem by providing a means of having users automatically updated to the latest version of software without the need to do anything manually.
There is nothing ground-breaking about the arrival of automatic updates in Zoom, but it is a little surprising that it took so long to implement.
Jeromie Clark, Zoom's Technical Product Manager of Security and Privacy, explains:
Automatic updates help our users easily receive important security fixes and helpful features, improving their overall experience with the Zoom platform. We're excited to support our users with this exciting new feature, one we'll continue to evolve in the months to come.
While Linux users will be disappointed to find that their OS is "not currently supported", anyone ruing Windows or macOS can enjoy the benefits of always-up-to-date Zoom software. The company says:
For most individual users, automatic updates will be enabled by default. When enabled, users will have the opportunity to opt-out of automatic updates for their desktop client after the first install or first update where this feature is present. Users can also change this preference at any time by checking or unchecking "Automatically keep my Zoom up to date" under Zoom > Settings > General.
Zoom goes on to point out: "For members of an enterprise that use Zoom via mass deployment packages for Windows (MSI) and macOS (PKG), updates are typically managed by your system administrator, and these user-level features are disabled by default. For enterprise organizations that deploy the EXE or DMG packages, automatic updates will be enabled by default but can be disabled through administrative controls".
Image credit: Michael Vi / Shutterstock