Microsoft is making Windows Terminal the default command line in Windows 11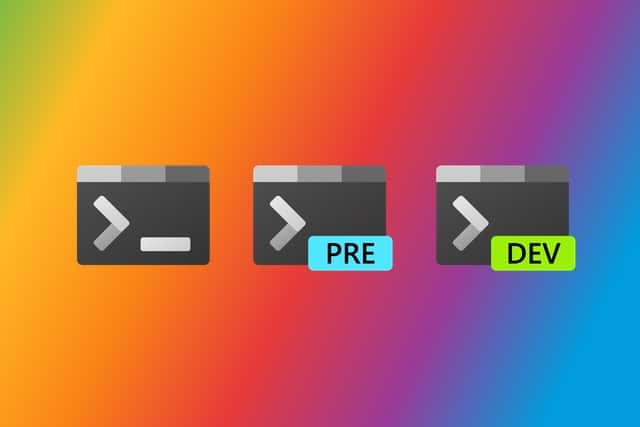 Microsoft has announced that Windows Terminal is set to become the "default command line experience" for Windows 11 users next year.
The company had already hinted at this possibility a couple of months ago with the release of a preview build of Terminal. In Windows Terminal Preview 1.12, the option was introduced to set the tool as the default terminal emulator, but now plans have extended so that all Windows 11 users will have Windows Terminal by default.
See also:
The next feature release of Windows Terminal is scheduled for January, and this is when we can expect to see the change starting to roll out.
In a blog post about the upcoming change, Microsoft's Kayla Cinnamon says: "A default terminal is the terminal emulator that launches by default when opening a command line application. Starting from the dawn of Windows, the default terminal emulator has always been the Windows Console Host, conhost.exe. This means that shells such as Command Prompt and PowerShell have always opened inside the Windows Console Host".
She continues:
For a long time, users have not been easily able to replace the console host. There were definitely third parties who hooked the OS to make it possible, but it was never truly supported. Now, we are opening up the functionality to allow for other terminals to be set as default, including Windows Terminal.
Having the ability to change the default tool is great, but what Microsoft has planned next is bigger, as Cinnamon explains:
Over the course of 2022, we are planning to make Windows Terminal the default experience on Windows 11 devices. We will start with the Windows Insider Program and start moving through rings until we reach everyone on Windows 11.