Skype gets zoom (with a little z) support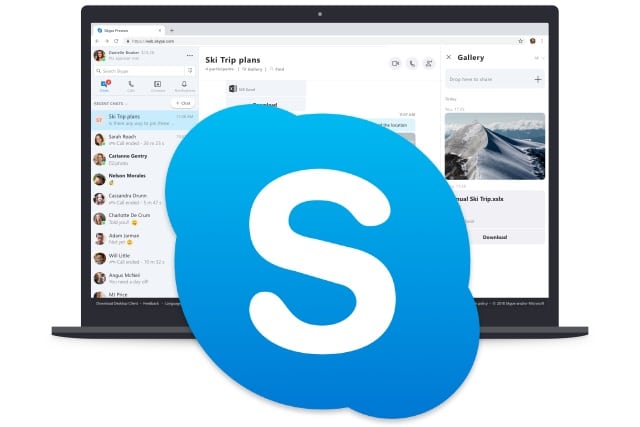 Do you use Skype? If yes, it is time to get really excited, as there is some legitimately cool news surrounding Microsoft's wildly popular cross-platform communication software. You see, Skype now has zoom support. Please don't misunderstand things, however, as that is zoom with a lowercase z. In other words, Skype is not getting support for the competing Zoom (with an uppercase Z).
Yes, folks, Microsoft has quite literally added the ability to zoom in on Skype screen-shares. In a new blog post, the Windows 11-maker explains, "It has happened to the best of us. You're in a call and someone shares their screen to show you something. Everyone else is nodding along, but you're squinting at your computer screen trying to read the tiny text they are referencing. It's just too small! With Skype's easy zoom in feature, you don't have to miss out."
Using the new zoom feature is super simple, and Microsoft shares the following three ways to do so.
Press CTRL (on Windows) or Command (on Mac) and scroll with your mouse (⌨️ + ?)
Or, you can use the touchpad to zoom in (no keyboard needed)
Or, you can also zoom in with the controls you see on your screen
Are you excited for this new zoom feature in Skype? Are you surprised it has taken Microsoft so long to implement such a useful thing? Please tell me in the comments below.